Hogan's Swing Controls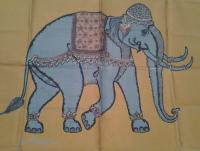 Silky
Members
Posted:&nbsp
WRX Points:&nbsp80
Posts: 731
Golden Tee
Right palm facing the sky,rotated open right forearm and elbow leading in transition is a WORLD CLASS MOVE that Very few golfers can actually achieve.It takes superior and gifted athleticism.Go ahead and try to implement that move into your swing.Good luck and check back in 10 years from now! Bet you won't have progressed at all.

Ben Hogan was an incredibly gifted athlete and his flexibility was just as amazing!Why people try to copy his swing behooves me.Why don't they just go up on a skyscraper and jump off.If they flap their wings like a goose,they might actually start to fly!

Like MJ?

https://www.youtube....h?v=3D5s7T4T1ng

That's world class... gifted.

Right palm facing the sky, rotated open right forearm and elbow leading in transition.....not so much.

Very nice video,I enjoyed it.Being a Chicagoan, I remember MJ very well.

I do still firmly believe it to be a world class move that VERY few golfers can actually do and I mean do it effectively with control.

GB1973,

You may be correct. I have heard Ben Hogans action called the most difficult move in all sport, because it requires our hands to work in opposition to what they are genetically designed to do.

.

Does not surprise me at all.To lay the club off that much in transition(the way Hogan did) is extremely unnatural and difficult.It's almost like swinging a baseball bat horizontally for the first foot of transition and then somehow managing to get down to the ball as well.Like I have said before...his swing was uncanny!
I do not believe in magic.
How did Hogan get down to the ball from the laid off position?
How did Hogan close the open club face at the laid off position?
Some people will say a golf swing is so fast, there is no time for mid swing adjustment. To this I say BS. See the baseball swing for example, where batters need to adjust their swings to the flying balls. There are feedback/action control loops in a golf swing.
If that is the case, then, what and how did Hogan control his swing without interfering with his powerful and free flow rotation?
Let's set off the firecrackers. No missiles please.
Tagged:
Leave a Comment