Revised Community Standards - Please Read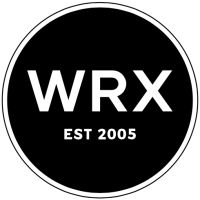 GwrxMod
Marshals
Posted:&nbsp
WRX Points:&nbsp243
Posts: 1,505
Marshals
REVISED COMMUNITY STANDARDS



GolfWRX Owners, Management and Moderators have met and discussed our community standards, in particular as it relates to photos posted in our Tour Talk and LPGA forums. The "spirit" of these revisions are to define what and where specific photos (ie: PGA & LPGA players) can be posted. The following standards will be applied immediately:



1. In Tour Talk and LPGA forums, discussion must be golf and tournament related. Photos posted must be of golf courses or players playing or practicing golf. Posts in specific tournament threads must be related to the tournament itself. Photos of promotional events related to ongoing tournaments will also be permitted in these forums. Other photos (players vacationing, exercising, magazine photo shoots, etc. are for the 19th Hole Forum) will not be permitted in Tour Talk and LPGA forums.



2. Non-golf and non-tournament related photos are to be posted in The 19th Hole, including candid Instagram and Twitter photos, glamour or photo shoots and any threads involving this subject matter may be moved to The 19th Hole. However, as always, foul language, nudity, and other objectionable material and posts are not allowed, and sexually oriented or sexually suggestive posts and images may be removed in the discretion of GolfWRX. So please keep risque shots of players in the 19th hole and NOT in the Tour Talk or LPGA forums.



3. So-called "upskirt" photos and other sexually suggestive or potentially offensive photos that might have been shot by accident or caught in the field performing the sport, regardless of whether they are taken on or off the golf course, are not permitted anywhere on the site, and will be removed in the discretion of GolfWRX. The standard to be applied is subjective, but photos taken without the subject's knowledge or consent and posted with sexually suggestive intent will be removed.



Thanks for your understanding and cooperation.
Leave a Comment