***11/16/2019 Attention GolfWRX community. If you had to reset your forum password, please see info below. ***
GolfWRX was informed of a potential issue and in an effort to be proactive, passwords were reset for some users. Please use the forget password recovery link:
https://forums.golfwrx.com/entry/passwordrequest
Please email
[email protected]
if further help is required. We're sorry for any inconvenience.
20% off through the weekend for Inauguration Day!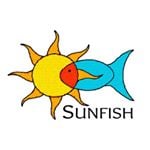 Sunfish Golf
Sunfish Golf
Posted:&nbsp
Sponsors
Posts: 2,604

It's inauguration Day.... So here's 20% off of our patriotic and Trump items all weekend long. Just use the code trump20 at the checkout!
https://sunfishsales.com/patriotic/
Tagged:
Leave a Comment