FINAL Price Drop! W/S F5 3 Wood Head and Old School WRX Headcover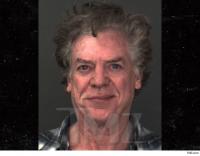 pierso2
Shooters Shoot
Members
Posted:&nbsp
WRX Points:&nbsp34
Handicap:&nbsp4
Posts: 2,605
Bunkers
Ok this is the FINAL price drop before I move things over to the bay...



I've got a few things I have to part with sadly. With the wedding day arriving faster than I thought, a few more bucks would really go a longer way than a few more clubs. Message me if you're interested in multiple items and we can work out a price. Cash offers only at this time!



First come first serve. Con US prices are listed. I will ship to Canada but it'll be a bit more for shipping as usual.

Enjoy!



First up is a set of Cobra King Forged CB-MB irons 4-PW HEADS ONLY. Pics don't do these justice. Bought them from a fellow WRXer but due to a bad shaft install by a company, I had to pull them and just don't have time or resources to get them remade. Some slight fading on the black finish but the finish is the most durable I've ever encountered with black finish on irons. Some custom paint was done as you'll see but it comes out easily with nail polish remover and a Q-tip. The closeup of the face is the wear on the PW which has the most wear of the set. Some questions have been asked about that I mean by bad install so here's the detailed answer. I had them installed by a certain big box store that is pretty reputable for their club building. I had them install a set of Steelfiber shafts. They must have prepped the tips a bit too much because one shaft was put in crooked, one was loose like it needed a shim, one didn't have enough epoxy and therefore the head came off, and one shaft wasn't installed all the way down. The heads are perfectly fine and will receive .355 shafts in them with no problem. I just got screwed with some less than stellar club building. The price reflects the paint being removed or changed as well as being heads only. At the price I have them listed for, you can have a set of irons that would run $700+ for over half the price.

Asking SOLD to your door.

$35 to your door.

$20 to your door.


Option 1
Ping G400 LST 8.5 Tour-X
Callaway Big Bertha 816 Alpha 16 AD-DI 8x black
Nike VR Pro 3 hybrid project x 6.0
Adams XTD Forged 4-PW Fujikura MCI 120S
Adams MB2 GW
Callaway Mac Daddy Forged 60
Toulon Garage Atlanta Black Pearl
Ping 4 Series Tour Edition White/ Bridgestone 2014 Tour Bag
Option 2
Taylormade 2016 M1 10.5 Whiteboard Flowerband 7x
16 Taylormade M1 5 wood AD-TP 7s
Ping Anser 20 stock stiff
Taylormade 2016 M2 Tour XP105 stiff
Cleveland RTX 2.0 52 deg raw
Titleist Vokey Prototype 58 T Grind
Carbon Ringo Raw Whisky
http://www.gamegolf.com/player/pierso2
Post edited by Unknown User on