Could Use A Laugh....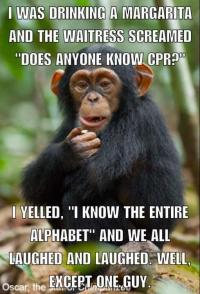 Medic
Members
Posted:&nbsp
WRX Points:&nbsp173
Handicap:&nbsp9.1
Posts: 9,423
Titanium Tees
Rough week. Lots of stress. Could use a laugh so thought I would start a thread where some laughs could be shared. Golf-related one liners. (or close to it)<br />
<br />
Keep em clean so the thread doesn't get nuked. <br />
<br />
First one....<br />
<br />
Whats the difference between a bad golfer and a bad skydiver?<br />
<br />
A bad golfer goes: WHACK..."****"! <br />
A bad Skydiver goes: "****"!...WHACK.
Callaway Epic with Fujikura 62s in 45.25 set at 12.5*
Taylormade Rbz FW (17*)
Callaway X-Hot Pro 20* Hybrid
Callaway Steelhead 4-PW w/KBS 90s
Titleist Vokey 50*
Titleist Vokey SM-6 56*
Titleist Vokey SM-6 60-08 M
Tad Moore TM-1 35"
Callaway Chrome Soft
Leave a Comment