***ATTENTION***IMPORTANT ANNOUNCEMENT***ATTENTION***IMPORTANT ANNOUNCEMENT***ATTENTION

Last year, in an effort to improve the capability of our forums, we switched to new software. We expected tremendous scalability and rapid customization that would significantly improve each Member's experience across multiple devices and integrate flawlessly with social media platforms.

Unfortunately, after a significant capital expense, we have decided that the length of time and the additional cost to reach our goals make this enterprise untenable.

Thus, we have made the difficult decision to transition the forums to our original software platform. We're excited that, in the nearly two years since we began the process of our most recent switch, our original platform has been upgraded significantly, and we are confident that the reversion will not only provide the stability that we desperately needed prior to our last move but will also return to the Membership the high level of customization that made our online community so great. We have also added technical resources to the GolfWRX staff that will allow us to build custom modules and modifications that we are confident will take the forums to the next level.

We remain the world's largest online golf community, and we still hold true to our core values and mission statement as written in 2005. Bearing both of those elements in mind, being the best and offering our Members a platform that is world-class are both requirements, not options, and it is that spirit that has motivated this decision.

So, please pardon our mess over the next five days or so while we transition the forums.

A few important notes: Current content will be accessible during that time, but the forums will be READ ONLY, and you will not be able to start new threads or reply to posts. Personal Messaging is enabled but PMs sent/received from the time the board was frozen will not carry over. We know this is inconvenient, and we apologize, and we greatly appreciate GolfWRXers bearing with us through the transition.

We are very excited about starting this next chapter for GolfWRX and getting back to the high-quality Member experience we all expect as soon as possible.
DECADE by BirdieFire
QMany
#TheWRX
ClubWRX
Posted:&nbsp
WRX Points:&nbsp304
Handicap:&nbsp+2.5
Posts: 9,191
ClubWRX
Unfortunately, the previous thread was deleted. But the content and discussion was so good, I wanted to bring it back. Please, no "promoting" or anything close to it. Keep the discussion limited to the features and concepts for course strategy and stat tracking.<br />
<br />
[background=rgb(252, 252, 252)]The DECADE Course Management System, created by Scott Fawcett, has solved golf strategy by combining shot distribution patterns and PGA Tour scoring statistics. When Scott combined those two data sets he created a simple way to optimize target selection. Good players know if a pin is closely guarded by a lake to favor the center of the green – but how much? DECADE quickly generates the optimal target that will produce the lowest score based on distance, hazards, and hole location.[/background]
<br />
<br />
I think most of us instinctively do this, for example aim a little long when water is short, but DECADE helps quantify it.<br />
<br />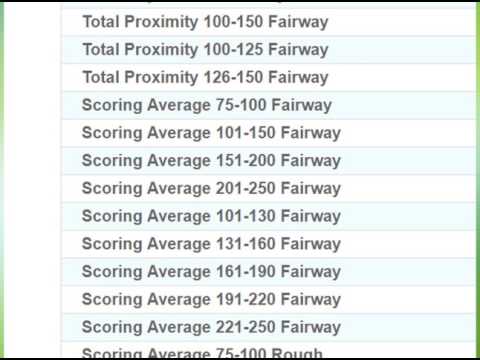 />
<br />
DeChambeau's Unique Approach Has Him on Uncharted Path
<br />
<br />
[background=rgb(239, 239, 239)]Then there is the use of analytics or that "unique approach," that McNealy talks about. The process began when DeChambeau attended a seminar conducted by Scott Fawcett at SMU about a year ago. Fawcett is a former pro who uses shot statistics to not only address a player's weaknesses, but also improve the percentages of shots a player takes.[/background]

<br />

<br />

"He's helped me understand the percentages of going for flags, when to go for flags and when not to," said DeChambeau, who helped the USA win the 2014 World Amateur Team Championship in Japan and reached the Round of 16 in the U.S. Amateur Four-Ball in May.

<br />

<br />

"It's more of a shotgun approach rather than a sniper approach where you can't hit it 5 feet right of the flag every single time. So we try and move that distribution to where you're maximizing your potential of hitting the green every single time."

<br />

<br />

[background=rgb(239, 239, 239)]DeChambeau estimates that the statistical analysis saves him nearly a stroke per round.[/background]
<br />
<br />
He also works with newly-crowned ACC Player of the Year Will Zalatoris, other amateurs, and pros.<br />
<br />
There is a Driving Tutorial on Scott's YouTube channel that is great!<br />
<br />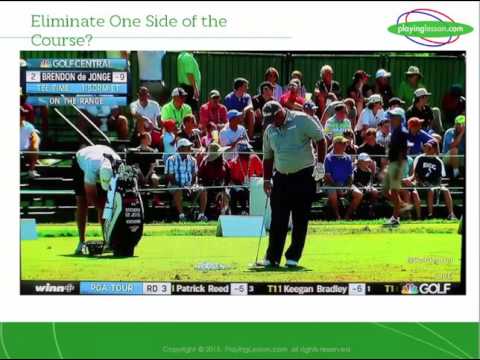 />
<br />
I signed up for DECADE about a month ago and have really enjoyed the content. The stats portal has helped me identify weaknesses I need to work on compared to golfers of my caliber, better and worse.
Currently in
#TheWRX
...
Taylormade M3 460 (9.5°) Tensei CK Pro Orange 70TX
Taylormade SLDR Mini (14°) Matrix White Tie 70X
Callaway XR Pro (20°) Diamana White 90X
Callaway Apex Pro (4i-PW) DG X100 TI
Ping Glide 2.0 (50° & 54°) DG S400 TI
Artisan MT Grind (58°) DG S400
Odyssey O Works R-Line
Taylormade TP5X
QMany's Swing/Sticks
/
Instagram
Leave a Comment