We have launched our new enhanced Editor. There is an overview and tutorial
Here
.
Finish this sentence...."You know you're in for a long day when..."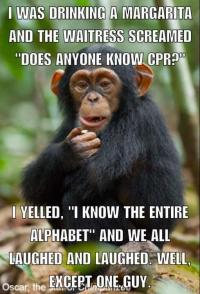 Medic
Posted:&nbsp
Members
Posts: 9,422

Just for fun and not meant to degrade anyone. Just finish the sentence above.



Here's mine:



"you are joined up with a threesome who, at 7:05 in the morning, are already chugging beers and are worried that the 24 pack they bought won't be enough."
Callaway Epic with Fujikura 62s in 45.25 set at 12.5*
Taylormade Rbz FW (17*)
Callaway X-Hot Pro 20* Hybrid
Callaway Steelhead 4-PW w/KBS 90s
Titleist Vokey 50*
Titleist Vokey SM-6 56*
Titleist Vokey SM-6 60-08 M
Tad Moore TM-1 35"
Callaway Chrome Soft
Leave a Comment