Ping Bag GOAT?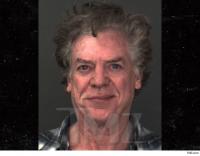 pierso2
Shooters Shoot
Members
Posts: 2,605
✭✭
I'm looking at buying another ping golf bag and while I was looking through my collection, I was realizing how many different styles I had and how great they all were. Then I got to thinking (yes it's scary for me too) what is the best Ping bag made to date? I think the Hoofer really changed the game and I think we would all agree with that but I'm talking about what style of Ping bag was the best?



My gut says the 4 series. Plenty of room for clubs, pockets are awesome, light weight for walking and fits in a cart really well. But I do love the Voyage which was the precursor to the 4 series I guess.



Hoofer 3 was amazing and the pockets were great but it was a bit on the heavy side.



J-Bag was a big winner too. The mesh pocket near the bottom was a great idea for larger water bottles and it was just the right balance between weight and size for walking and riding.



I think we can all agree that the Ping Hoofer Xtreme was a dud with that retractable strap that looked super goofy.



I don't have any experience with their cart bags but please weigh in on your experiences!
Post edited by Unknown User on
Option 1
Ping G400 LST 8.5 Tour-X
Callaway Big Bertha 816 Alpha 16 AD-DI 8x black
Nike VR Pro 3 hybrid project x 6.0
Adams XTD Forged 4-PW Fujikura MCI 120S
Adams MB2 GW
Callaway Mac Daddy Forged 60
Toulon Garage Atlanta Black Pearl
Ping 4 Series Tour Edition White/ Bridgestone 2014 Tour Bag
Option 2
Taylormade 2016 M1 10.5 Whiteboard Flowerband 7x
16 Taylormade M1 5 wood AD-TP 7s
Ping Anser 20 stock stiff
Taylormade 2016 M2 Tour XP105 stiff
Cleveland RTX 2.0 52 deg raw
Titleist Vokey Prototype 58 T Grind
Carbon Ringo Raw Whisky
http://www.gamegolf.com/player/pierso2