best drills for fixing "getting stuck"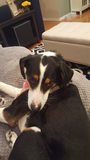 Z1ggy16
Members
Posts: 7,239
✭✭
Just got back from a lesson. On trackman I was starting the session around +7 path. We figured out I was getting stuck and with an iron... We solved it by having the 'feel' that I was swinging out to in which zeroed me out. Switched to driver... much worse, and that quick fix wasn't working.



I seem to have a lot of backside lateral bend, which keeps my head really far back and my hands drop. This in turn doesn't allow my hips to clear and it's push city. Of course I have some EE but I don't know if the EE is the cause, or a result of being stuck and not turning right.



Some Monte videos and drills would be nice. I have a driver fitting next Sat and I almost don't even want to go if every shot is a 30+ yard push.
WITB
Epic SZ HZRDUS Smoke 65 6.5

LTD Kai'li 70X
818H2 Tour Blue 85X
P790 4i Modus 120X

P770 5-PW KBS Tour 120 FLT

Glide Stealth 2.0 50/10SS AMT Wedge

Glide Stealth 2.0 54/12SS AMT Wedge
Glide Stealth 2.0 58/12SS Modus 125 Wedge
TP Black Copper Juno w/ PX 7.0 Wedge
TP5X
Sun Mountain 4.5 Bag
Leave a Comment