WoSports W600 Rangefinder??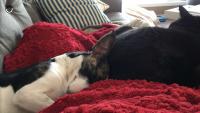 cmagnusson
Members
Posts: 375
✭✭
Has anyone every tried one of these? They're even cheaper than the TecTecTec models on Amazon and come with slope. Reviews on there seem good but I could only find one guy mention them on the forums here and it was back in December.



Hoping there's been some more experiences/opinions since then. Would love to get an MGGolf one as a cheap laser w/scope but they don't ship to Canada.
Cobra BioCell+ 8.5*D, Aldila RIP'D NV 65TX at 44.75"
Ping Rapture 14*, Diamana Blueboard 73X
Titleist 917F2 18*, Matrix Deus 60X
Adams Pro DHy 18*, Aldila RIP 85X
Adams Red 20*, Aldila RIP 85X
TaylorMade RBladez 5i-PW, Stiff
Cobra Trusty Rusty 53*, 59*, DG S200
Odyssey WhiteHot Pro #1