We have launched our new enhanced Editor. There is an overview and tutorial
Here
.
Breaking 90 - the "easiest" way?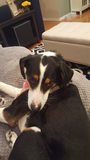 Z1ggy16
Posted:&nbsp
WRX Points:&nbsp955
Members
Posts: 8,390

Watched a video last night on YT where a guy prescribed the easiest way to break 90 is by taking the par 4 yards, cutting it in half, and then playing that club x2, then working on short game to chip on (he assumes high caps won't hit greens) and then 2 putting. Same thing for a par 5, split it in 3, hit that club 3 times, chip on, 2 putt. For par 3, he suggested clubbing up once and then taking a very smooth relaxed swing and repeating the chip on and 2 putt process.



I think one major flaw is that it requires every single shot to at least go toward target and that high cappers can chip effectively enough from the rough. It doesn't happen often on a full iron for me but every now and again I'll severely fat one, or tug it by 20 yards. I'm also known to fat chips or leave them really short. It also assumes that a high capper can effectively get out of a bunker which isn't always the case. I think the biggest flaw of all though is that high cappers can lag putt effectively. Per my other recent thread... Above all else, I struggle lag putting.



Lastly... Good luck taking your 6i out on every tee when you're playing with others, especially strangers. If you're not hitting the ball on fairways and reaching near the green in regulation every hole, you'll slow down the pace a bunch probably and make your fellow playing partners a little triggered.



Do you all agree this is the easiest way to break 90?
D - Epic SZ | HZRDUS Smoke Black
4w - '16 Tour Issue M1 | Diamana B Series

3h - '17 Tour Issue M1 | Accra TZ6

Irons - MP-20 SEL 4-PW | Modus 120
GW - T20 50/7 | Modus 120
SW - T20 54/8 | Modus 120
LW - T20 58/12 | Modus 120
P - Bettinardi 360-M
Ball - Bridgestone BXS

Leave a Comment