APPLY NOW: Tour Edge Exotics CBX Testing! 4 Members Needed!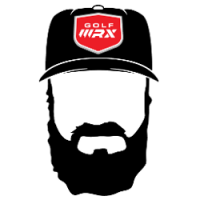 knudson81
My WITB is $100 but my swing is $.50
Marshals, Media Staffer
Posts: 3,116
mod
Tour Edge's CBX fairway woods, hybrids, and Iron-Woods are some of the longest and best performing clubs in golf. We are looking for 4 testers to get them on the course and let us know their feedback. For this test we need the following members to test:
CBX Hybrid (2 Testers) -
The CBX hybrid is crafted using Exotics superior multi-material construction, brazing a Beta titanium face to a heavier hypersteel body. The result is a spin-killing, exceptionally versatile hybrid capable of delivering tour-level distance and performance. The CBX hybrid also features Variable Face Thickness technology. The thin and thick compartments on the face are strategically positioned for optimal forgiveness even on off-center hits.
CBX Fairway (1 Tester) -
Combo-brazing (a weldless process) a Beta Titanium cup face to a hypersteel body, the engine of the CBX fairway wood is this combination of superior multi-materials and construction. As a result of this precise engineering, the CBX is a spin-killing distance machine - and the proof is in the numbers. Independent testing proves the CBX fairway wood outdistances its most popular competitors.
CBX Iron-Wood (1 Tester) -
Continuing the Exotics tradition of using superior multi-materials and construction methods, the CBX utilizes a ground-breaking new L-cup face forged from HT980 steel. This revolutionary combination of the L-cup technology and powerful steel material delivers the USGA maximum-allowed CT. In fact, the CBX is the first hollow-style iron to achieve this maximum rebound benchmark!
TO APPLY:
In the post below, provide answers to the following questions:
What is your current handicap?

Where are you located (City, State - US Only Please)?

What club would you like to test?

If selected, do you agree to participate in an ongoing review thread? We require you provide hi-res, quality photos, and provide a review of the club?

SELECTION PROCESS:
Tour Edge and GolfWRX will evaluate the applications and select testers after the application thread is closed within 1 week. Testers are required to test clubs on the course along with any range time.
This will go quickly so apply below now!
Make sure to follow Two Guys Talking Golf!Instagram + Twitter + iTunes + SoundCloud

This discussion has been closed.