Laguna 1.5 (2010-11 model) weights and shaft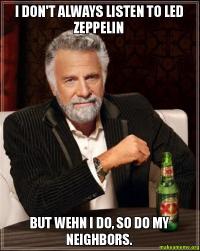 Aviador Naval
equus mortuus non caedis
Members
Posts: 1,103
✭✭
I recently picked up a used one of these in excellent shape. At roughly 34-1/2" it has two 20 gram weights and a counter-balanced grip. I intend to take it to 35-1/4 with 10 gram weights (7.5 gram if I can find them) and am mulling options.



Has anybody had anything that simple done at the Scotty shop? If so, what is rough cost?



I'm not a collector (and generally not a Scotty fan...) so I don't care about authenticity and what not. There are quite a few aftermarket weights available on the net. Can anybody provide a recommendation?



Finally, I seem to recall reading that removal of the shaft from Cameron post style putters can be tricky due to some unique post configuration. I've tried googling to find similar sentiments but have not had any luck. Thoughts or recommendations?



Thanks.




917 D2 9.5
Rotating pool of ineffective and unsatisfying options
818 H1 19
818 H1 23 or T-MB 4i
718 CB/MB 5-P
50-12, 54F, 58D
Old Laguna 1.5