Wisconsin Classic Woods & Blades 2018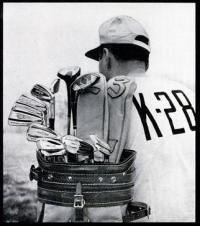 Dcohenour
Members
Posts: 610
✭✭
Well, it looks like at least two of us will be meeting this Saturday morning for an 8:00 start at Beaver Dam Country Club.



For a 2018 "official" outing, I was thinking of scheduling it for this fall. The only other event I have scheduled is for mid September. Other than that my schedule is wide open.



So if you are interested, let me know here what your availability / interest level is.



As far as location, last year we held it at Old Hickory in Beaver Dam. I would like to find a course of similar age (1920's) somewhere near Lake Geneva, which would make it a little easier on the Illinois folks. Maybe some Michigan players would make the trip? Iowa? Minnesota? Continental US?



Also, last year we had about 8 players. It would be great if we could double that number this year. There has already been an offer of "great giveaways", and I am sure that there will be plenty of clubs to swap / trade / barter for. We had some great gifts given to us last year too. Baloo won a trophy for best round, as did HAB for "most clubs fit into a car by a human being ever". In all seriousness, the collection he arrived with was most impressive, and it was at this event that I obtained the Louisville Smart persimmon driver that is now my favorite.



So think about attending. If you are planning a trip to Wisconsin from anywhere, let us know and we'll try to work around your schedule. If possible, I'd like to pick a date by the end of July.



That's all for now!





My first attempt at a logo. Stock image. I added the text.


OGA #1972-2018
Post edited by Unknown User on