GIVEAWAY: Indi Golf StingRay Wedges! 3 Winners!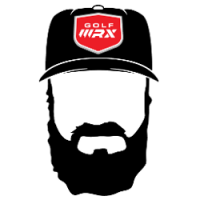 knudson81
My WITB is $100 but my swing is $.50
Marshals, Media Staffer
Posts: 3,094
mod
big review thread
.
About Indi Golf
Indi Golf is committed to making sure that every product we design is the best it can possibly be. We do not adhere to the industry's high-pressure development cycles. Instead, we work through continuous, iterative design and testing, to refine our product until it has reached perfection. We do not blindly follow industry traditions for design or materials. Indi Golf is about the player, what feels good and looks good. We have no bounds, we dream big, and are passionate about improving the game. Keep in touch as Indi Golf continues to release incredible new equipment that time after time, will be the best money can buy, and the best the players can play.
Instantly Add Spin and Forgiveness to your wedge game!
StingRay TT
- Lower your score instantly with the most advanced conforming wedge technology available. StingRay TT has an innovative face design and ScoopBack technology that will give you control and confidence to attack the pin.
StingRay
- Control your short game. Indi StingRay Wedges give players the ability to spin the ball from any lie like the pros. Lower your score, gain confidence and bring more enjoyment to your game. StingRay wedges big box grooves exceed the allowable performance limits and do not Conform to the Rules of golf.
How To Enter
Check out the Indi Golf StingRay wedges
Sign up for the Indi Golf
email list HERE
Post below what wedge and loft you would like to win
RULES
We randomize all the number of posts and the #1 number on the top is the winner. Say there is 1,000 replies from members. We will randomize 1 to 1,000 using a website that has a randomizer. It scrambles the numbers and the #1 is the first place and the #2 is the second etc. Members with multiple entries will void their chance of winning.
These are the complete rules for the giveaway
. This giveaway is for members in the USA only.
Post edited by Unknown User on
Make sure to follow Two Guys Talking Golf!Instagram + Twitter + iTunes + SoundCloud

This discussion has been closed.