MEMBERS CHOICE POLLS OPEN:
Best Grips
,
Best Golf Bags
,
Best Golf Shoes
,
Best Pushcart
,
Best Rangefinders
,
Best Umbrellas
,
Best Rain Gear
,
Best Gloves
,
Best Launch Monitor
,
Best Golf Mat
,
Best Golf Mat (putting)
,
Best Travel Bags
,
Best Custom Headcovers
,
Best Golf Polo
,
Best Golf Pants
,
Best Golf Apps
Best Hat Style
,
Best Training Aid - Full Swing
,
Best Training Aid - Short Game / Putting
,
Best Training Aid - Fitness
,
Best Bespoke Accessory Company
ddetts' Swing Journey - 2020 Goals & Updated Swing Progress pg. 17
ddetts
Roy McAvoy
Sioux Falls, SD
ClubWRX
Posted:&nbsp
WRX Points:&nbsp455
Handicap:&nbsp7.3
Posts: 1,917
ClubWRX
I recently attended one of Monte's clinics (they're awesome BTW and would recommend highly) and decided I wanted to sort of journal my progress along with the struggles and successes along the way. Shoutout to Schnee for already doing this and doing it so well, his thread is an awesome follow. This thread probably won't be nearly as exciting as Schnee's mainly because I don't update equipment that often and I also don't have the travel & food adventures to post either <br />
<br />
Background
<br />
<br />
Played golf a fair amount growing up, but mostly occasionally with my parents and never had any instruction. Pretty much quit playing around junior high because I was playing other sports and because I worked (custom harvesting) the entire summer away from home. I got a 2nd hand set of clubs (TM Burner driver, Cleveland CG2 irons - pretty sweet set all in all) my mom purchased from a friend who was an avid player and that sort of got me back into it. Around my 2nd year of college I got invited to play, went out with borrowed clubs and remembered how much I enjoyed playing. Needless to say, I got the bug & purchased a junior pass/membership at the local muni's in Fargo, ND where I was living.<br />
<br />
I went from not breaking 100 with mostly slices and crummy shots to 90s, then 80s, and then shooting my first round in the 70s in 2 or 3 years. This was all using the magazine instruction articles, a lot of range time and a lot of short game practice. When I moved from Fargo to Sioux Falls in 2009 I was almost always shooting under 85 and having around 5-10 rounds a year in the mid-high 70s. My long game was pretty good as I hit it pretty far for my size (pretty much always played the tips) and was a pretty solid ball striker and could hit fades/draws with pretty good consistency. If I struggled anywhere it was short game and putting.<br />
<br />
Game has gradually got worse over the last 6-7 years ago. Now my short game and being really good at managing misses is pretty much all that is keeping me from shooting in the 90s. I have major inconsistency issues - I hit balls all over the face (sometimes off the grooves on the toe), topped shots from time to time, etc. I pretty much can't hit my 3 wood off the deck and I've tried a few different ones over the last two years. I play terrible in the wind because my shots go nowhere which I can only assume is due to excessive spin cause by my swing faults.<br />
<br />
My main miss is left, mostly straight pulls and pull draws with the occasional block (having a two way miss is fun!).<br />
<br />
If I had to guess, I could pin my decline on a couple of things. First, chasing both distance (my ego loved being the longest hitter in my group whenever I played) and probably even more so was chasing the elusive push draw. Second, would be a few injuries. I broke my big toe in my trail foot and probably came back too soon (only about 5 weeks without golf). I think this started a habit of not getting off my right foot. In 2016 I had two surgeries on my right hip. First was a core decompression which caused me to miss the entire year of golf. Second was having that same hip replaced that December. I've been trying to right the ship since then.<br />
<br />
Swings Before Clinic
<br />
<br />
Below are a couple of swings from early in the season about a month before I attended Monte's clinic. Apologies for the videos being far away.<br />
<br />
[media=]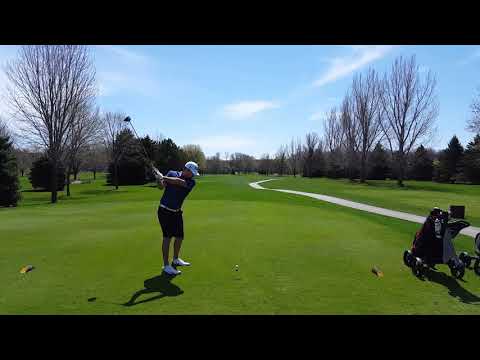 />
<br />
[media=]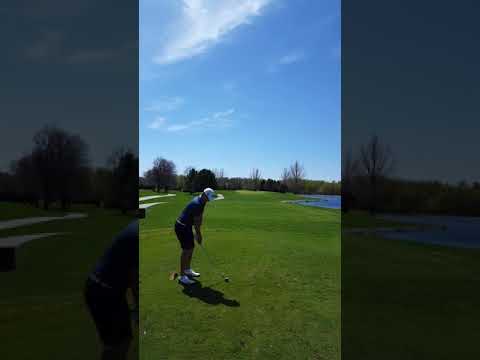 />
<br />
Issues identified at clinic
<br />
Grip is too weak, and mostly the right hand grip getting on top of the club. Need to really strengthen right hand grip - this has been very hard for me<br />
The weak grip was causing me to cup/extend left wrist in the downswing<br />
Backswing is too long, and arms overrun after shoulders stop<br />
<br />
I've been wanting to do this for awhile, but was hesitant and to put myself out there as I kept thinking I'd find some magic little thing and my game would get back to where it was. That said, I welcome any feedback, thoughts, or just comments in general. I'm tired of being a 20 handicap on my full swing and like a 5 handicap on my short game.<br />
<br />
And yes, I am and will continue to work with Monte.
---
>
See my current WITB
Callaway
Rogue Sub Zero
9°,
Fujikura
VENTUS Red 6 X
Callaway
Epic
Flash Sub Zero
15° 
Tensei AV Blue 75 X
Callaway
Epic
Flash Sub Zero
18° 
Tensei AV Blue 75 X
Mizuno
MP-18 MMC 3 Fli-Hi | 4-PW,
Project X
LZ 6.5
Mizuno
T7 52-09 | 58-12
TaylorMade
TP
Mullen
Post edited by ddetts on
Tagged:
Leave a Comment