Community Software Update: Phase 1 complete. Phase 2 we will be adding more features in the next days and weeks.
Mizuno TP 11 new purchase
Hi all,
Managed to get my hands on a nice set of Mizuno TP 11's in pretty much the best condition a used set could be in. looks like the 8, 9 and SW were played a fair bit but the rest don't have much wear at all!
I'll post some pictures when i get a chance but other than grips (which are Golf Pride Victory V's which may be the orig. grips installed at the factory. Seems they have some sort of shaft extensions on them as i can feel them moving a bit under the grip but when i change the grips i'll get a better idea.
P.S. Reference picture FYI: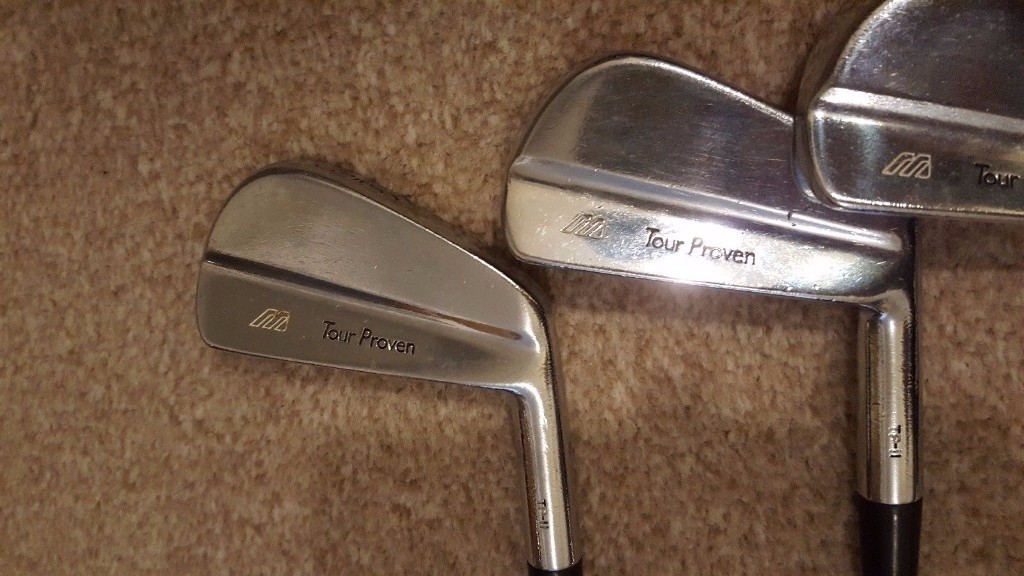 These seem to be in the same condition as mine more or less but i did notice on the Sand iron that the ferrule has two green lines which looks great but the rest have a plain black ferrule. The shafts btw are Dynamic Gold S200U which i guess is a slightly lighter (About 1.8g) than the standard S300 just like the S400 is about 1.8g heavier. I was unsure what the U meant in the S200U though. I have seen this before on X100U stickers.
Pics of mine to follow;
Best regards
Derek