Two man scramble HC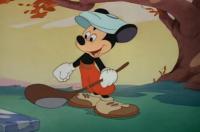 Shilgy
Members
Posts: 11,299
✭✭
This probably had been discussed but just a curious question for the rules gurus.



Two man scramble the USGA suggested handicap allowance is 35% of the low cap and 15% of the higher. That works fine until you get to plus caps. A +5 playing with a scratch would give 5 shots back to the field of playing by himself but the team only gives back 1.75 strokes. Seems odd he gives back fewer with "help".



Can anyone explain this logic?
WITB
Tools for the job!
To paraphrase Dr Seuss: Don't cry because the round of golf is over-smile because it happened .
Game is recovering from total ankle replacement. Getting there and glad to be pain free!