GIVEAWAY: Precision Pro NX7 Pro Laser Rangefinder! Enter Now!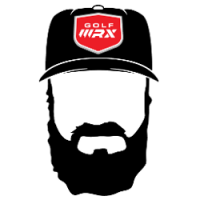 knudson81
My WITB is $100 but my swing is $.50
Marshals, Media Staffer
Posts: 3,094
mod
Precision Pro
and GolfWRX are giving you the chance to win a NX7 Pro Laser Rangefinder!
The NX7 Pro's Adaptive Slope feature does the math on uphill and downhill shots, while our accurate laser technology and Pulse Vibration feature make accurate readings to the flag simple. The Compact Design and No-Slip Grip provide the perfect feel.
HOW TO ENTER
1. Subscribe to the
Precision Pro email list HERE
2. In a post below, why do you want to win?
That's It! Winner will be chosen in about 2 weeks!
RULES
We randomize all the number of posts and the #1 number on the top is the winner. Say there is 1,000 replies from members. We will randomize 1 to 1,000 using a website that has a randomizer. It scrambles the numbers and the #1 is the first place and the #2 is the second etc. Members with multiple entries will void their chance of winning.
These are the complete rules for the giveaway
. This giveaway is for members in the USA only.
Post edited by Unknown User on
Make sure to follow Two Guys Talking Golf!Instagram + Twitter + iTunes + SoundCloud

This discussion has been closed.