GIVEAWAY: Live View+PLUS camera and LivePod Setup! Enter Now!!!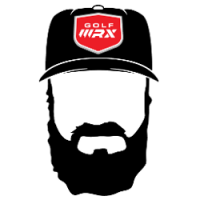 knudson81
My WITB is $100 but my swing is $.50
Marshals, Media Staffer
Posts: 3,116
mod
Live View Golf
The idea of practicing your golf swing in front of a mirror is probably almost as old as golf. The self-awareness that comes from seeing yourself and connecting the objective image with a kinetic feeling is invaluable in accelerating and re-enforcing the learning of a new skill.
Live View's Digital Swing Mirror (DSM) technology provides instant visual feedback just like a real mirror to match your body movements. This feedback links the visual and physical movements to create accurate kinesthetic feedback for dramatically accelerated learning.
How to Enter
Go to the Live View sign up page HERE

Enter your email address

In a post below tell us how this can help your game

That's it. Winner will be chosen in 2 weeks!
RULES
We randomize all the number of posts and the #1 number on the top is the winner. Say there is 1,000 replies from members. We will randomize 1 to 1,000 using a website that has a randomizer. It scrambles the numbers and the #1 is the first place and the #2 is the second etc. Members with multiple entries will void their chance of winning.
These are the complete rules for the giveaway
. This giveaway is for members in the USA only.
Make sure to follow Two Guys Talking Golf!Instagram + Twitter + iTunes + SoundCloud

Post edited by Unknown User on
This discussion has been closed.