Wedge testing: MD4 vs SM7 vs Glide 2.0 (with data & updates)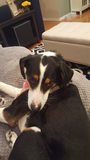 Z1ggy16
Posted:&nbsp
WRX Points:&nbsp1,205
Members
Posts: 8,925
Titanium Tees
-WARNING LONG POST-
*Update on posts 19, 22, 24, 26,33,34,37*
*since the forum update, post numbers are gone. More updates on page 3*
I'm making this post because before I started looking for a new set of wedges I really didn't find a ton of direct head to head comparisons between these clubs. Tons of anecdotal data and single club testing, but nothing that took all clubs and tested them all out at once. Lots of "top 5 wedges" and "hot wedge list" but not tons of substance (at least in my opinion).
This test will be on going this winter on indoor simulator using trackman and continue into the spring when I get them all on the course for a final decision. I'll continue to update as time goes on if people are interested... if not just for archives sake for when people do google searches in the future. For right now as of 11/21/18, I am testing 58* wedges with "X" grinds, I.E. higher bounces with heel and toe relief. I will eventually test sand wedges and maybe gap wedges later.
I'll finish off by saying that I am not the best player out there but I wanted to show that fitting and testing wedges could have potential impacts on one's game (or hey, maybe it doesn't). Going out and buying something off the rack because some Youtube pundit says it's his top wedge of 2018 may not be the best idea.
Ok now for the good stuff!
Here are some pics of these wedges side by side:
SM7
---
MD4
---
Glide 2.0
Let's start with looks - Highly subjective but crucial IMO for a wedge. As you can see, the Glide 2.0 seems to have the longest hosel out of the group and in looks the "biggest" to my eye. MD4 is by far the smallest of the group and SM7 is somewhere in the middle. The color of the MD4 "chome" on the actual groove section is more shiney than on the SM7. The groove area of the Vokey is much more dull looking and really stands out vs the chrome of the club head. The leading edges are similar but I'd say the Glide's is the most straight or least rounded.
It's a toss up for me between SM7 and MD4. I prefer the smaller size of MD4 but I like how the dullness of the face on SM7 makes the hitting area stand out. Very small edge to SM7 because when the wedges aren't next to each other, you don't notice the slightly larger size compared to MD4.
Sound/Feel - Again, subjective...Plus each wedge has the stock OEM shaft installed: S200 "Tour issue" for MD4, Vokey Wedge (I heard it's also an S200) for SM7 and Ping AMT 2.0 in the Glide 2. This is where the differences started to be noticeable for me, more so on full swings. The SM7 was the softest and the MD4 was the most firm and the Glide in the middle... but almost had a kind of hollow feel? Out of the bunch the Vokey was the clear winner in terms of preferred feel on full shots, but on partial shots they all felt pretty similar.
Full shots - Each wedge performed different during full shots. See the data below:
As you can see the SM7 is less efficient in terms of ball speed for me. Not sure if it's the club head DNA, shaft or what have you but it was shorter than MD4 and Glide by a fair amount. However, more important than total distance when it comes to wedges is the actual flight and the consistency of said wedge. Notice the std deviation for carry distance is much better with SM7 than Glide and MD4. The spin is also much more consistent, especially compared to the Glide. Honestly, the Glide felt kind of unpredictable as I was hitting it. I was striking the ball fairly decent today but I felt like with the Ping the ball came off "hot" compared to MD4 and definitely SM7.
Lastly on full shots, let's notice the peak height. To me, this is a pretty important factor with wedge play as I strongly prefer the lowest flight I can get while maintaining good spin. It's somewhat obvious now, but you can see the Glide and MD4 goes higher than SM7 but SM7 spins the most.
Alright now comes partial shots. I tried to be as consistent as I could be, but this is definitely a tough spot in my game. I was using each wedge and trying to hit 60 and 40 yard shots. I hit each distance at a random time so I wouldn't get in too much of a groove.
60-ish yard shots
(not posting side view of traj as they were all pretty much the same):
40-50ish yard shots:
Now I will be the first to say here... I did not do an awesome job hitting the 40 yard shots. Looking shot for shot though... performance seems to be pretty similar between them at those low speeds. Luckily, I got each club to carry 42/43 yards at least once, and on those shots each wedge was pretty much identical.. SM7 had the slight edge there.
Anyway... As you can see here, I really struggled with the Glide to keep my distances down and under control but I was super consistent with it on the shorter of the shots which was surprising. For the 60 yard attempts, everything was fairly equal again but I did feel the most "in control" with the vokey.
Okay so this post was extremely long and if you actually read this far, then you've managed to break through the typical 2 min attention span most of us have and I applaud you. I plan to keep testing these wedges in the coming weeks to gather more data because so far the verdict is mixed. I like the looks, feel and flight of SM7 but I seemed to be more consistent with the Glide on partial shots. SM7 also was the shortest on full shots although I do not take many full lob wedge shots on course.
I will probably leave this post as is and just update it with which post numbers that I make which have updated data. After I get more data I plan to install different wedge shafts to see how this effects flight and feel. Feel free to ask any questions if you have any. Stay tuned!
Post edited by Z1ggy16 on
D - Epic SZ | Tour Z Xtreme 465
3w - '16 Tour Issue M1 (16.5*) | Diamana B 70

5w - '17 M1 | Tensei Pro Blue 70
4h - 818H1 | Tensei Pro White 90

Irons - P760 5-PW | Modus 120
GW - Glide 3.0 50/12 | S400 Tour Issue
SW - Glide 3.0 54/12| S400 Tour Issue
LW - Glide 3.0 58/10 | S400 Tour Issue
P - Custom EVNROLL ER5
Ball - Bridgestone BXS

Leave a Comment