GIVEAWAY: Tour Edge Exotics EXS Drivers! 4 Winners, Enter Now!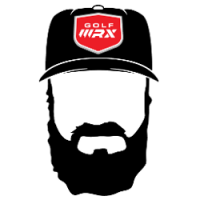 knudson81
My WITB is $100 but my swing is $.50
Marshals, Media Staffer
Posts: 3,116
mod
HOW TO ENTER
Check out the
Exotics EXS driver HERE
In a post below let us know what driver specs you would like to win!
That's it! Winners will be chosen in about 2 weeks.
RULES:
We randomize all the number of posts and the #1 number on the top is the winner. Say there is 1,000 replies from members. We will randomize 1 to 1,000 using a website that has a randomizer. It scrambles the numbers and the #1 is the first place and the #2 is the second etc. Members with multiple entries will void their chance of winning.
These are the complete rules for the giveaway
. This giveaway is for members in the USA only.
Make sure to follow Two Guys Talking Golf!Instagram + Twitter + iTunes + SoundCloud

This discussion has been closed.