APPLY NOW: NEW Golf Pride Grips! ZGrip ALIGN and Tour Velvet Plus4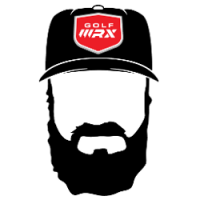 knudson81
My WITB is $100 but my swing is $.50
Marshals, Media Staffer
Posts: 3,131
mod
Golf Pride is looking for 20 GolfWRX members to test either the new Tour Velvet Plus4 or ZGrip ALIGN swing grips. Each tester will receive 3 swing grips for their driver, iron and wedge.
About Tour Velvet Plus4
With research showing that more than 90% of Tour players build up their grips, Golf Pride created Plus4 Technology, simulating adding four extra wraps of tape in the lower hand. The reduced taper profile promotes lighter grip pressure for more power. Tour Velvet Plus4 offers the same great Tour Velvet feel, now with Plus4 Technology!
About ZGrip ALIGN
Golf Pride's ALIGN Technology delivers consistent hand placement and improved clubface awareness throughout the swing with a dedicated raised ridge down the back of the grip. ZGrip ALIGN, the first full-cord model to feature ALIGN Technology, delivers a firm feel and maximum surface texture for playability in all weather conditions.
How to Apply
In a post below, leave your City & State.

Tell us which grip you want to test - model & size (both grips are available in Standard and Midsize).

Tell us why you want to test your selected grip.

Selection Process
Golf Pride and GolfWRX will evaluate the applications and select 10 testers for each grip model after the thread is closed in 2 weeks. Those selected will receive a
total of 3 grips
to put on a driver, iron and wedge. Testers are required to grip clubs themselves or at a local clubfitter.
Make sure to follow Two Guys Talking Golf!Instagram + Twitter + iTunes + SoundCloud

This discussion has been closed.