APPLY NOW: Golf Pride Tour SNSR Contour Pro!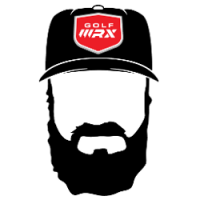 knudson81
My WITB is $100 but my swing is $.50
Marshals, Media Staffer
Posts: 3,131
mod
Golf Pride is looking for 20 GolfWRX members to test the new TOUR SNSR Contour Pro before it's available to the public. Each tester will receive 1 grip for their putter.
About TOUR SNSR Contour Pro
Golf Pride's TOUR SNSR putter series features a proprietary rubber blend for unsurpassed feel and feedback. The new TOUR SNSR Contour Pro offers the most-preferred sculpted pistol shape on the worldwide Tours in two larger sizes.
How to Apply
In a post below, leave your City & State.

Tell us which size you want to test - 140cc or 104cc.

Tell us why you want to test your selected grip.

Selection Process
Golf Pride and GolfWRX will evaluate the applications and select 10 testers for each grip model after the thread is closed in 2 weeks. Those selected will receive a
1 putter grip
. Testers are required to grip clubs themselves or at a local clubfitter.
Make sure to follow Two Guys Talking Golf!Instagram + Twitter + iTunes + SoundCloud

This discussion has been closed.