Carte Blanche anywhere in world - where's the best bang for buck golf location?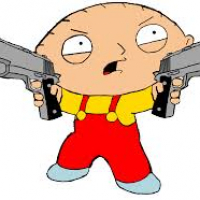 shadymg
Members
Posts: 178
✭✭
I go twice a year to China for work, and travel quite a bit domestically, so I have a few frequent flyer miles i'm looking to use on vacations with my gf. She doesn't love golf, but she's very good and will play with me when we travel as long as we do some other tourist stuff while we're there. Not just looking for cheap golf, but gorgeous view/golf courses that are very affordable.
Which leads me to thinking, what locations have the best bang for your buck golf courses. I figured it would be 3rd world countries, but wanted to know if i'm missing out. I thought i remembered reading somewhere that many courses in Scotland were nice and cheap? What about Central/south america given i'm on the west coast of US?
Just from my expereinces, here's where i've been thus far and my impressions:
Vietnam (Ho Chi Minh) - Very nice courses, very affordable

Philippines (Borocay/Clark Air Force Base) - nice course conditions, decent price (around $75/round not including caddie)

China (Mission Hills) - stupid expensive

EDIT: Forgot about Australia: Melbourne & Queensland, both very affordable for stunning courses. No caddie required which was nice and saves $$$. Only issue is weather was quite unpredictable.

Ideally the location would be on a good route that I could get to without having to spend a ton of miles.
All suggestions/ideas welcomed!
EDIT: This would be a short trip/vacation, think 1 week max. Gf would kill me if i tried to play golf more than 4 out of 7 days.
Post edited by Unknown User on