Lowest torque iron shaft available?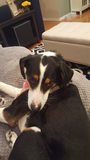 Z1ggy16
Members
Posts: 7,172
✭✭
Not sure if graphite has surpassed steel yet but I am looking to do a little experiment on my putter by removing the stock stepped steel shaft and toss in the lowest possible torque shaft around 120-125g... maybe even up to 130g. Single X7 shafts are pretty hard to come by so my assumption was that something like PX7.0 or maybe even Modus wedge 125 would be the next lowest out there in steel (I found specs on C Taper X and it's 1.8 torque Modus 125 wedge listed as 1.3).



This is my attempt to bypass the $200 cost of going with stability shaft and do it on my own with maybe like 90% of the results for 1/4 the price.
WITB
DRIVER MIA

LTD Kai'li 70X
818H2 Tour Blue 85X
P790 4i Modus 120X

P770 5-PW KBS Tour FLT

Glide Stealth 2.0 50/10SS AMT Wedge

Glide Stealth 2.0 54/12SS AMT Wedge
Glide Stealth 2.0 58/12SS Modus 125 Wedge (Hi Toe 58 KBS Wedge in test)
TP Black Copper Juno w/ PX 7.0 Wedge
TP5X
Sun Mountain 4.5 Bag