PRICE DROPS! D. Johnson adidas TI Polos, Stallings' TI 915 D2 9.5, adidas Tour360 2.0 LE Ryder Cup 9
QMany
#TheWRX
ClubWRX
Posts: 9,036
ClubWRX
All prices include CONUS shipping.
adidas Tour360 Boost 2.0 LE Ryder Cup (Size 9)
$100
$55
Worn three times. My favorite shoes, just too small for me.
Small scuff on the left toe, noticeable close-up. Otherwise perfect.
Includes original LE packaging, shoe bag, and second set of insoles (USA and Europe specific).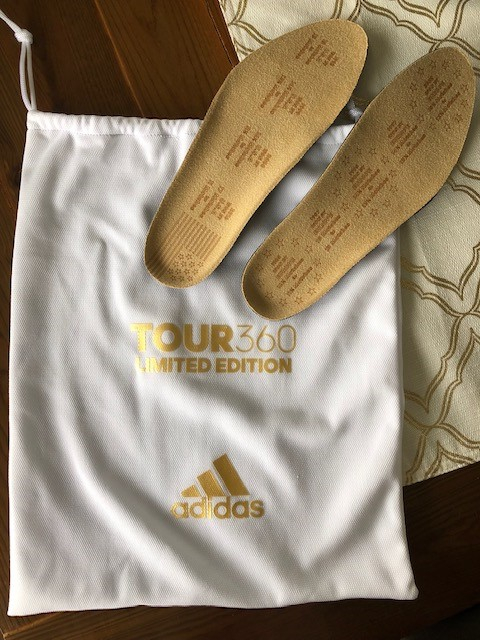 adidas Tour Issue Dustin Johnson Polos SOLD
($60 ea., $150 shipped for all three, OBO)
Tags say M, M, and S, but all are the same cut, custom tailored for DJ (Medium, but are a hair slimmer and longer).
Scott Stallings' Titleist Tour Issue 915 D2 (9.5) SOLD
$100
T Serial #
Also have the corresponding TI Rogue 125 MSI, if interested.
Post edited by QMany on
Currently in
#TheWRX
...
Taylormade M3 460 (9.5°) Tensei CK Pro White 70TX
Callaway GBB Epic SZ (15°) Tensei CK Pro Blue 80TX
Callaway XR Pro (20°) Diamana White 90X
Callaway Apex Pro (4i-PW) DG X100 TI
Ping Glide 2.0 (50° & 54°) DG S400 TI
Artisan MT Grind (58°) DG S400
Odyssey O Works R-Line
Taylormade TP5X
QMany's Swing/Sticks
/
Instagram
This discussion has been closed.