SEND OFFERS! Evnroll (basically new) Grafalloy Blue, Aldila Tour Green fairway, Callaway md3 wedge
left hand low
Posted:&nbsp
WRX Points:&nbsp54
Members
Posts: 807
Golden Tee
I want to sell this Evnroll and the Grafalloy Blue! Make me an offer. Every offer considered!
G400 LST 8.5 in very good shape with Tour 65x shaft. Basically new grip. GONE for this setup. Will split with buyer for both.  
Also have Grafalloy Blue 65X shaft with ping adapter.  $70 pretty firm. Don't have to get rid of it. You can take it all for GONE
Evnroll ER7CS 35" bought brand new. Just took the plastic off and rolled it around once. I'm so used to the look of my 2 bar I just can't make the change. Forgot a top line pic but assure you it's clean. Ask me for pic if needed. Basically brand new and you can get it for $265 BIG DISCOUNT!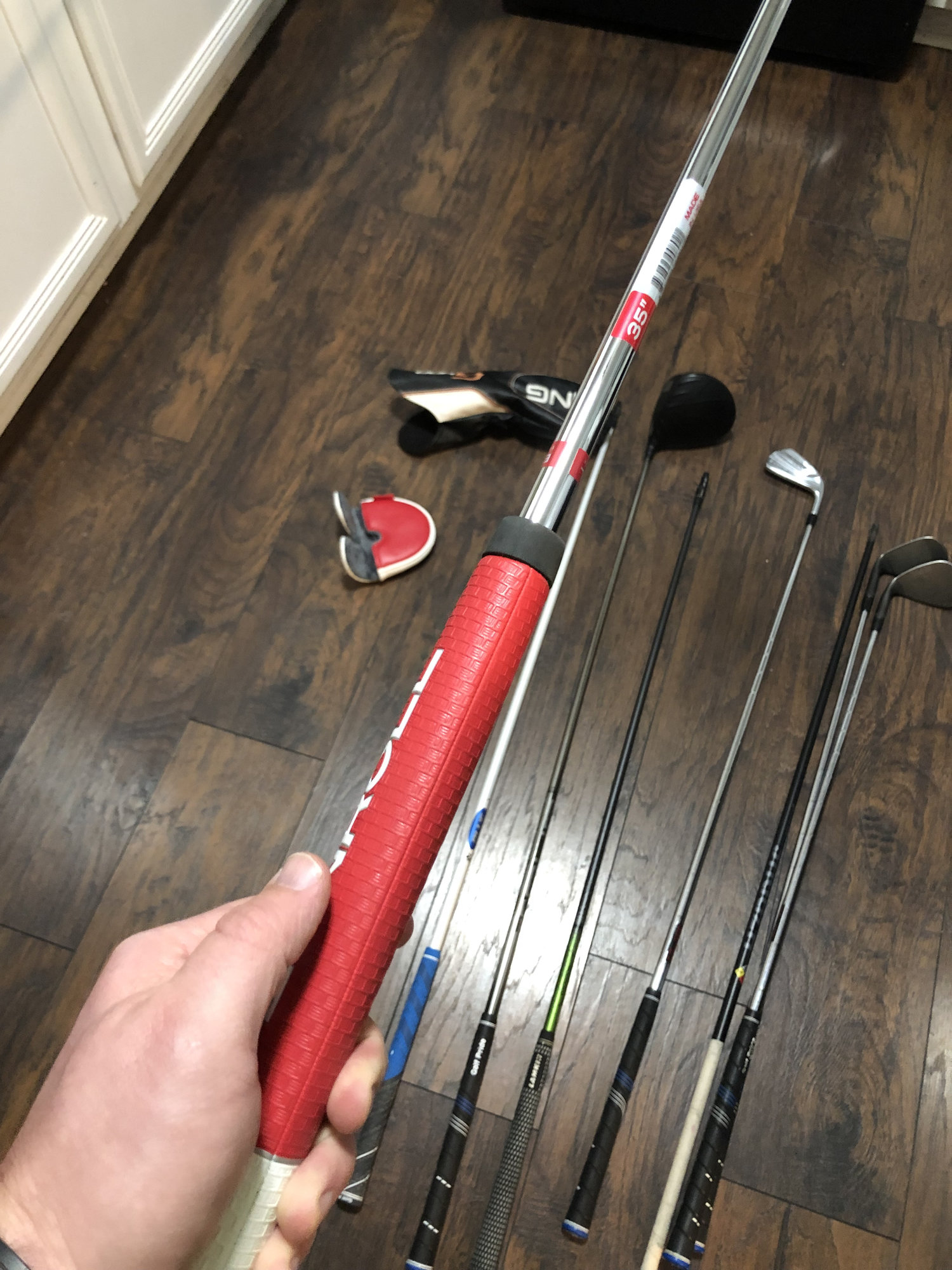 P790 UDI 2 iron. Lightly used but very clean. Has pro install kbs tour v 110 shaft and almost new CP2 grip. $160.  Also have the HZRDUS black 6.0 that I pulled from this club that can be sold separate or purchased with pull has no grip. HZRDUS is $OLD alone or $OLD if you take it all.
Callaway PM grind $OLD
Callaway md3 54 w grind. Used but still plenty life left. I won a new wedge from callaway is why this one came out of the bag. $50
Aldila tour green 3 wood shaft TM tip stiff 75. Somebody make me an offer on this. I have moved on from TM and want it gone. $50
Post edited by left hand low on