We have launched our new enhanced Editor. There is an overview and tutorial
Here
.
Akshay Bhatia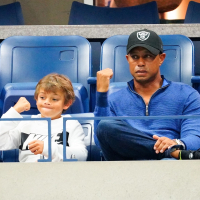 leezer99
Boy - 2026
Posted:&nbsp
Members
Posts: 1,496

In case you haven't been watching, high school junior (home schooled) Akshay is playing in this week's Valspar Championship and the kid played well in his first PGA event.  Started off with a pretty easy birdie on 10 but then something happened I didn't see and he ended up going three over in his next two holes.  Went two under through his next eleven holes but then three over again in his last four holes.  Ended up at +3 on the day sitting at T100.  Poor guy found himself in five bunkers today which isn't horrible but I'm sure added just a little more pressure for perfection from a guy that said he wanted to win this thing.

I fully expect him to settle down tomorrow and shoot a much better score.  Not sure if it will be good enough to make the cut but he'll play well and show these guys he's good enough to be out there.

Just for reference, he's ranked numero uno in JGS with a -7.23 differential and ranked number 8 in WAGR.
There's definitely something more important that I should be doing.
Tagged:
Leave a Comment