APPLY NOW: Fujikura Ventus Experience! April 15-17th!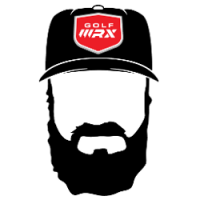 knudson81
My WITB is $100 but my swing is $.50
Posted:&nbsp
WRX Points:&nbsp264
Marshals, Media Staffer
Posts: 3,243
Marshals
Do you love graphite golf shafts? Beyond what they do, do you want to know everything about how they're made? Do you obsess about pre-peg and mandrels? Carbon fibers and curing? Of course you do! You're on the GolfWRX forums, after all!
More to the point, how would you like a look at how the hottest Fujikura shafts, like the new Ventus, is made? THIS is the stuff gear geek dreams are made of. Want to get fit on Fujikura's state-of-the-art enso system? Maybe even play in a round of golf with the new Ventus? Then you'll want to enter the GolfWRX Fujikura Ventus Experience! If selected, you will be flown out to sunny Carlsbad, California, put up in a hotel, fed some first-class meals, and even taken out on the golf course...oh, and given a peek behind the curtain at Fujikura HQ!
The Fujikura Ventus Experience is April 15th through the 17th, and we are looking for 5 GolfWRX members to attend!
To Enter
In a post below answer the following:
Your city and state:
Handicap:
Current driver and shaft:
Can you commit to April 15th -17th?
Why do you want to attend the Fujikura Ventus Experience?
Post edited by knudson81 on
Make sure to follow Two Guys Talking Golf!Instagram + Twitter + iTunes + SoundCloud

This discussion has been closed.