APPLY NOW: Ben Hogan PTx PRO Iron Testing! 4 Testers Needed!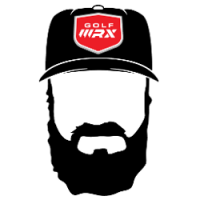 knudson81
My WITB is $100 but my swing is $.50
Posted:&nbsp
WRX Points:&nbsp254
Marshals, Media Staffer
Posts: 3,236
Marshals
If you haven't read yet, Ben Hogan Golf has released the new PTx PRO irons! You can read our article on them HERE and then apply below to be one of the first to test them out! The new PTx Pro! We are looking to select 4 members to put the new Ben Hogan PTx PRO irons through their paces and report back to the community.
About Ben Hogan PTx Pro Irons:
Each PTx PRO Iron in the set was designed independently for optimal performance. Our engineers never surrender to one-size or one-construction fits all design limitations. It is not the easy way, nor the least expensive, but at Ben Hogan Golf, it's the only way we know to achieve the very best results.
PTx PRO Irons utilize a proprietary three-piece, multi-material, multi-step forging process. This allows us to combine multiple materials into each iron head to deliver a consistent and linear Center of Gravity (CG) throughout the set.
The long irons feature a soft 1025 carbon steel body with a forged MS300 face. Co-forged, dense tungsten weight is placed in precise locations on the toe to balance mass across the face and promote straighter ball flight, with higher initial launch angles and more spin. This allows you to hold greens better on longer approach shots.
The shorter irons deliver a lower, more piercing ball flight to eliminate ballooning and enhance distance control. They, too, incorporate a three-piece construction technique, but use lightweight titanium weighting co-forged between the carbon steel body and face material.
How To Apply:
In a post below, please answer the following questions. This test is very early in production and only Right Handed iron sets are available.
City, State:
Handicap:
Current Irons:
Do you agree to be part of a GolfWRX Member review thread for Ben Hogan PTx PRO irons and add you review, photos, stories and updates?
Post edited by knudson81 on
Make sure to follow Two Guys Talking Golf!Instagram + Twitter + iTunes + SoundCloud

This discussion has been closed.