Price Drops People!! Price Drops on PXG; Edel; Graphite Design, KBS and Project X T1100 &Golf Shirt
berdie13
Edmonton, Alberta
Members
Posts: 10
✭✭
March Madness is over and its Gold rush April Golf sale: PXG GW; Edel GW; Graphite Design, KBS and Project X T1100 and Golf Shirt
All prices in USD and including shipped to Canada or USA
If you want more photos, let me know and I will gladly send you more.
Local pickup can be arranged.
PXG Dagger Putter: Asking price $SOLD
Classic blade type - Says "Demo" on the bottom
Overall Great Condition @ 35"
PXG Pure
PXG head cover
PXG 0311 Gap Wedge (XTreme Dark Finish): Asking price $230
50 degree of loft @ Standard Lie and Loft
Overall Great Condition
Diamana Thump (115g) X-Flex
Golf Pride Mid-size Grip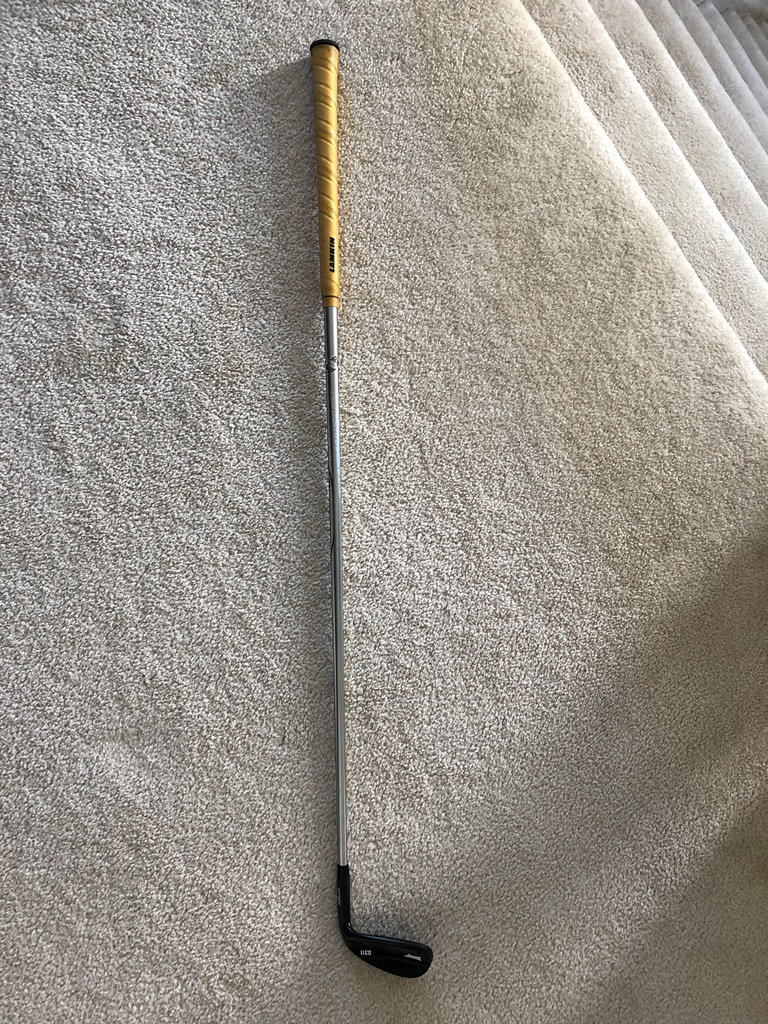 Edel Gap Wedge: Asking price $90
50 degree of loft
@ Standard Lie and Loft
KBS Wedge Shaft
Edel standard size grip

Taylormade M1 3 Wood (Tour Issue): SOLD to Francis
14 degree of Loft
Graphite Design Tour AD Di-7x Shaft
Overall good condition and c/w TM head cover
Received it in a trade from a fellow WRX member, he said it came off PGA Champions Tour Truck.
KBS Prototype Tour Hybrid Shaft: Asking price $125
85 Grams – Stiff Flex
Measure approximately @ +/- 40 1/4"
Titleist Tip installed with standard grip

Graphite Design Tour AD TM-7s Driver Shaft: Asking price $130
Measure approximately @ +/- 44"
Stiff Flex
TaylorMade Tip installed and New Golf Pride Jumbo Grip

Project X T1100 3 Wood Shaft: Asking price $160
85 Grams – X-Flex
Measure approximately @ +/- 41 3/4"
Ping Tip installed with mid-size grip
Purchased it last year of eBay and it was setup to be a 5 wood. I had my local golf store extend the butt end. I am not sure if it has been tipped. There is couple of spots where the paint has flaked off (see pictures)

Golf Shirts:
2 - Brand New - Nike Golf Shirts; XXL: Asking price $SOLD Thanks Paul
1 – Used (worn several times) - Antigua Golf Shirt; XL: Asking price $20

4/11 pinned
Post edited by berdie13 on
Leave a Comment