😱MAKE OFFERS! Tour-only Cleveland 588 CB 4-P with PX 6.5 👌🏿
pearsonified
Extreme enthusiast
Members
Posted:&nbsp
WRX Points:&nbsp134
Handicap:&nbsp1.7
Posts: 1,848
Platinum Tees
This ad is closed, but the Cleveland 588 CB irons are still for sale. PM me if you want to make a deal!
All prices include shipping to CONUS. No trades!
---
TOUR-ONLY Cleveland 588 CB 4-P with Project X 6.5 and new grips
Hard to find! Tour-only version of these heads does NOT have laser-etched writing on the faces (less distraction, more pwning)
Standard length with pro-style progressive lie angles (flatter in scoring clubs, more upright in longer clubs).
Project X 6.5 shafts are in extremely good condition
Grips are standard, black Lamkin X10 in good-as-new condition (maybe a little tape underneath?)
These babies are HEAVY! I tend to try and overpower the club sometimes, but these things smoothed me right out. Only Paul Bunyan is coming OTT with these.
I take the most revealing club face pics possible, and IMO, they came out looking much more worn than they are in person. Because of this, I also included pictures of the club at address so you can see how studly they really are.
Cleveland 588 CBs are a legendary iron set that any good ho should own. But the TOUR version of these heads, without the laser etching? This is Bigfoot sh*t.
$265 for manly af whoopin' sticks
---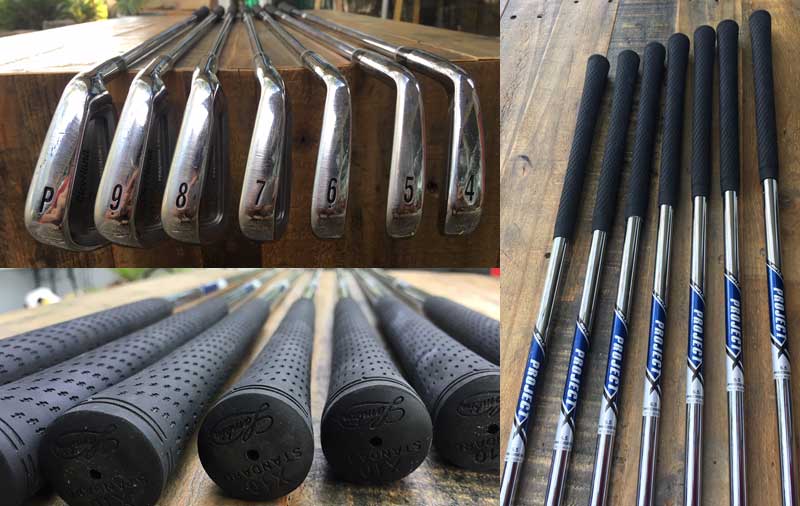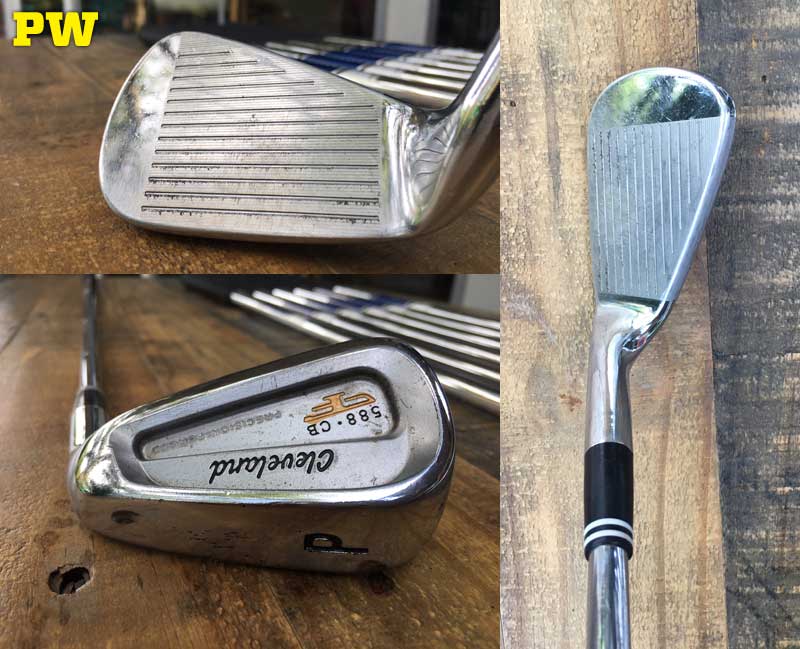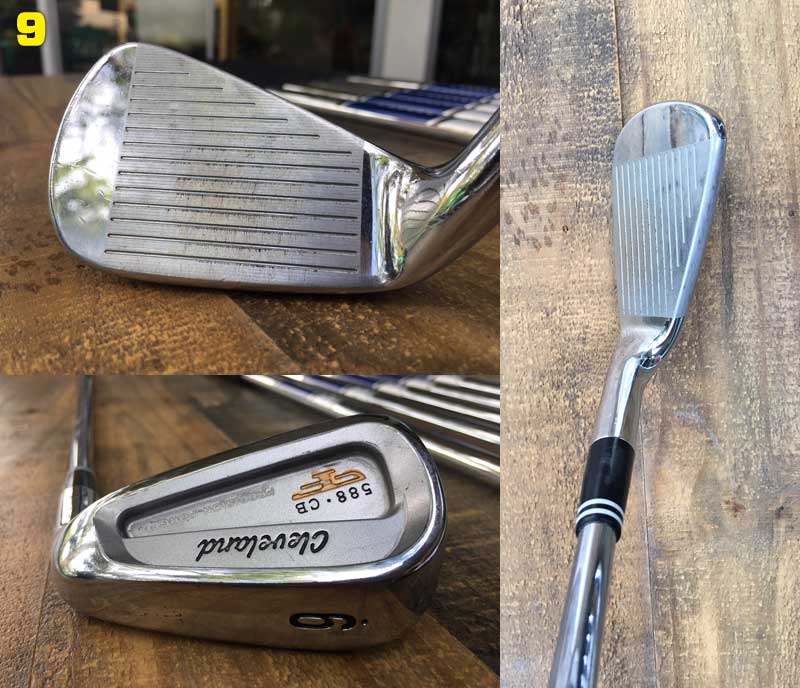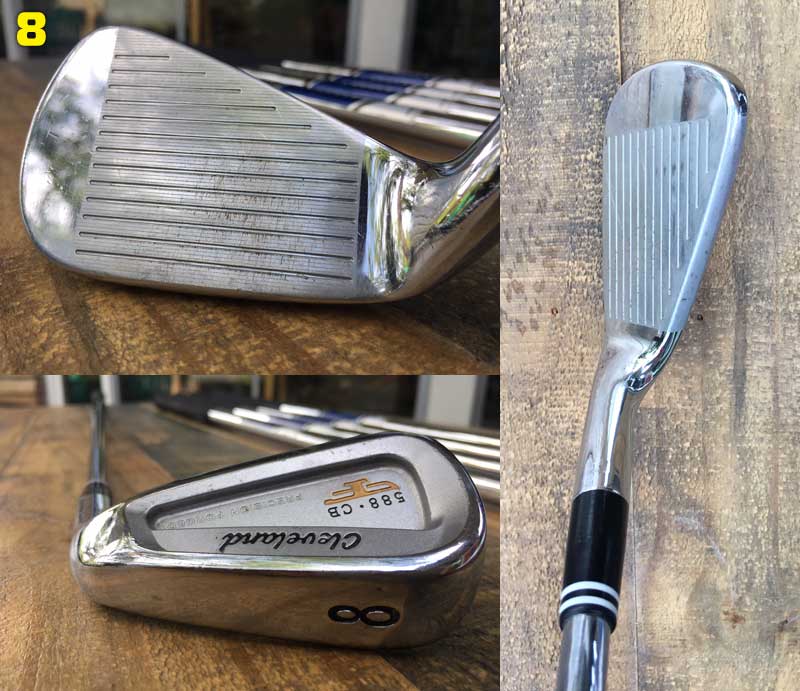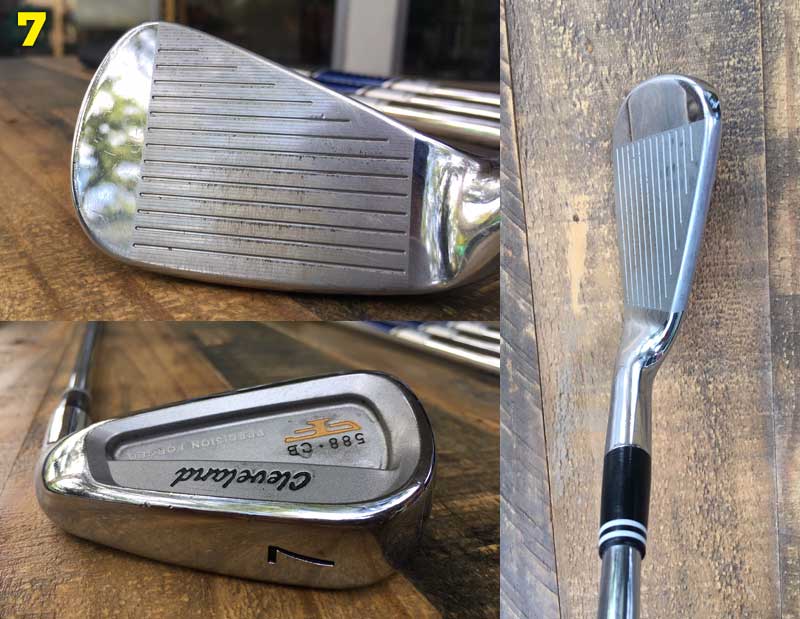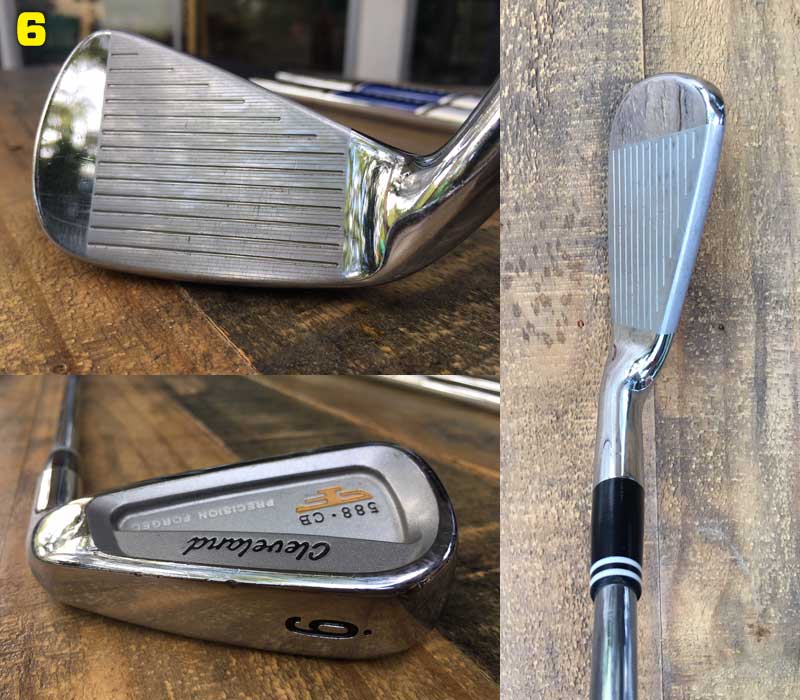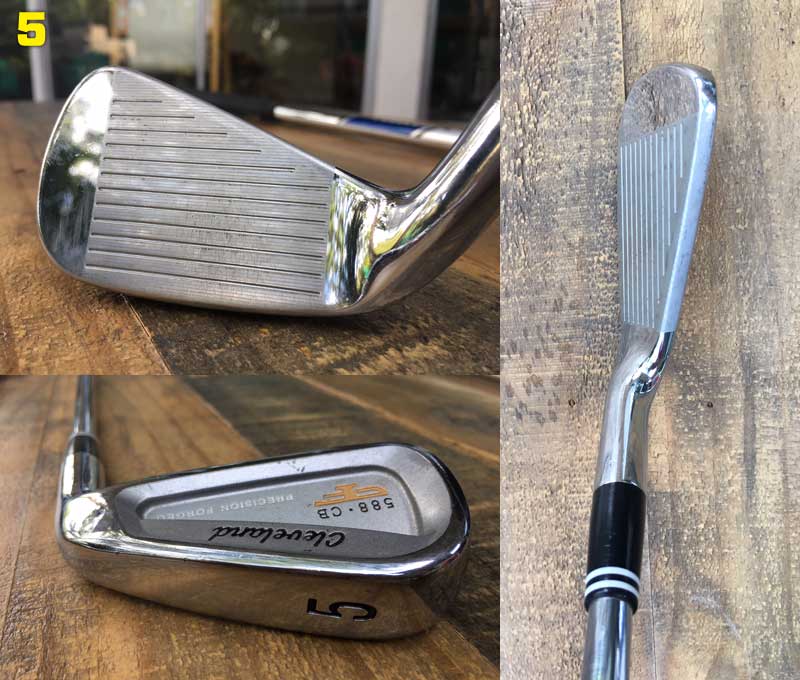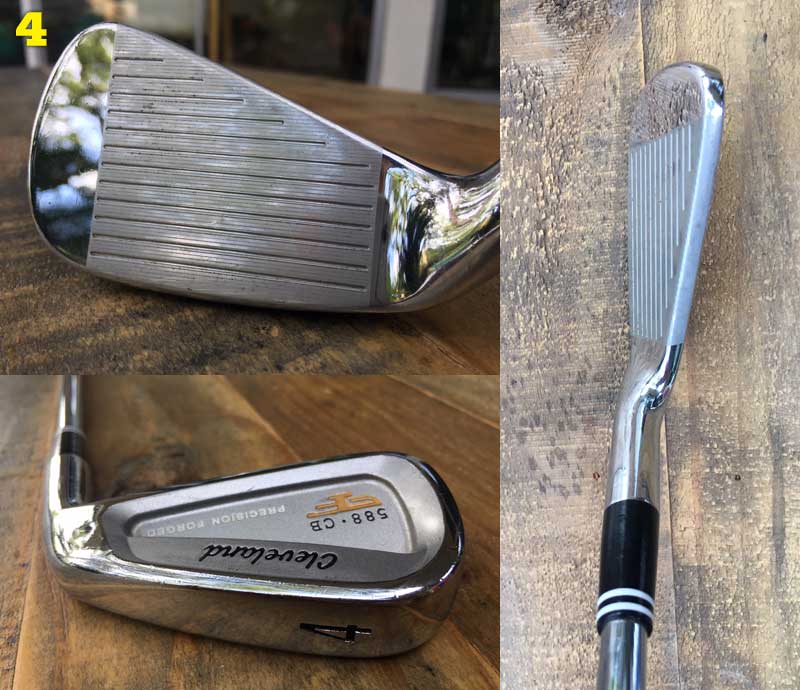 ---
Adams MB2 (PVD finish) 4-G with Project X LZ 6.5
There are rare cult classics, and then there are the Adams MB2s in PVD finish. Y'all know what's up.
4-9 are the durable first issue of the PVD finish with 5 tungsten plugs
PW is from the second issue of the PVD finish, and it's fugly as you can see in the pics below
GW is a tour-issue head with 7 tungsten plugs and a DG X100 shaft (the rest are PX LZ 6.5)
Build was done by Club Champion in Austin, TX. I've had 6 or 7 sets built over the past 4 years, and the work on these is very, very good and thorough. Ferrules are great, alignments are great—it's just a **** fine build.
Lamkin REL 3GEN grips are rekt; you'll probably want new ones unless you love thumb grooves from a strong top hand grip

Specs (club, length, loft, lie):
G: 35.75", 50.5º, 64º
P: 36", 47º, 63.5º
9: 36.25", 42º, 63.5º
8: 36.875", 38º, 63º
7: 37.125", 34º, 62.5º
6: 37.688", 30º, 62º
5: 38.25", 26º, 61.5º
4: 38.75", 22.5º, 61º

These things are going for a zillion bucks on eBay, but I think that's insane. They deserve to go to a good home without breaking the bank.
$OLD to get yourself a set of unicorns for Mother's Day (nobody else needs to know, fam)
Callaway Fusion 9º
•• Matrix Black Tie 75m4 X
TM 2016 M2 3HL 16.5º
•• Aldila NV 2KXV Orange 65x
Callaway Apex 20º
•• Project X EvenFlow Black Hybrid 6.5
Adams CMB 4-P
•• DG TI S400
TM MG 50º/9º
•• Project X LZ 5.5
TM MG 54º/11º
•• DG Wedge
TM ATV Grind Tour Spin 60º
•• KBS 105 Wedge
TM TP Patina Del Monte 35"
2020 Index: 1.7
2020 Anti: 5.5
Post edited by pearsonified on
This discussion has been closed.