Ball in a drain: free drop, unplayable, or something else?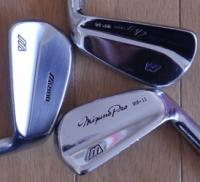 No_Catchy_Nickname
Kyushu,_Japan
Posted:&nbsp
WRX Points:&nbsp1,155
Handicap:&nbspme
Members
Posts: 5,980
Titanium Tees
In a recent round, a playing partner's ball rolled via a concrete drainage ditch into a covered drainage hole. I think I am right in saying that if the ball was lying near the cover so as to affect his stance he would be provided free relief (right?), but what about when the ball is actually in the hole? Incidentally, the ball itself was pretty much irretrievable, though if we had a short net we would have been OK. Unplayable? Declare a lost ball? What would be the correct procedure in this case?
Driver: Ping G400 Tour 65S
4w: TaylorMade R9 stock Fujikura Motore X flex
7w TaylorMade V-steel, Quadra Fire Express RB 6SX
Hybrid: RomaRo iBrid 23* Attas EZ 85S
Irons (4i-PW): Mizuno MP4 Attas 115X 4-PW (+0.5")
Wedges: Cleveland RTX4 Forged 52* and 58*, DGS400 (both at 35.5")
Putter: Mac Jack Nicklaus Muirfield/Taylormade TPA XVIII/Wilson 8802

Old stuff: Tons of persimmon and older irons. 
Leave a Comment