I screwed up! Is this shaft still useable?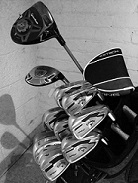 johnnybogey
Posted:&nbsp
WRX Points:&nbsp148
Members
Posts: 1,909
Platinum Tees
Using new belt sander to prep graphite shaft. The shaft got stuck in the gap of the sander platform and belt for a split second but looks like the damage was done.
Any idea if the shaft can still be used?
Thanks
Ping G410 LST 9* Tensei Pro White 
Ping G410 17* hybrid 
Ping G10 21* hybrid 
Mizuno Hot Metal Pro 5-AW Recoil 95 Prototype
TM Hi Toe 54*
TM Hi Toe 58*
Bettinardi BB54
WITB Link
Leave a Comment