Price Drops!! Only Graphite Design AD-TP 6TX and Evenflow White T1100 65 6.5 left!
Numb
Posted:&nbsp
WRX Points:&nbsp35
ClubWRX
Posts: 85
ClubWRX
Trade interests: Scotty Cameron Phantom X5, Rogue White 130 80TX
PXG Gen2 0811x Driver. 9 Degrees. Graphite Design AD-TP 6TX. 44.75" Not sure on tipping on this one, shaft was purchased used afterwards. Driver was purchased new and used for 4 rounds and some range time. Excellent condition. I will also include the stock Project X Evenflow White T1100 65 6.5 shaft tipped 1". I ordered it with this shaft to play 1/2" short (44.5") but PXG sent it and it plays 43.5". I told them it was too short and they said that's how they measure drivers. But stock shaft is 42.75 adapter to grip so it definitely plays 43.5" but PXG did seem to care.
Head Only Sold. Shafts available AD-TP ~~$160 $150 and EF T1100 $90 $80~~ Off to eBay they go!!!
PXG Gen2 0341x 3 Wood. 15 Degrees. Project X Evenflow White T1100 75 6.5. Tipped 1". Purchased new and used for 4 rounds and some range time. Standard length 43". Head cover included. Asking SOLD

PXG Gen2 0317x Hybrid. 19 Degrees. Aldila NV Blue 90x shaft. Tipped 1.5". Purchased new and used for 4 rounds and some range time. Standard Length. Head Cover included. Asking SOLD

Macgregor Pro-M and Pro-C combo set 3-PW (3 blade, 4-6 cavity back, 7-PW blade). 4-PW have KBS Tour 120s shafts. The 3 iron has Dynamic Gold S300. A few of the KBS shaft bands have peeled a little bit. Brand new Golf Pride Tour Wrap Midsized installed on 4-PW. I picked these up locally from someone who used them for less than 5 rounds. I used them on the range once (don't have the right shaft for me). I haven't measured them but they look to be about 1/4" long (based on 38" 5 iron modern specs) and maybe 1 degree upright (just eyeballing it). They are in awesome condition and look like they have only been hit 2 or 3 times. Asking TRADED

Yamada Emperor II Milled Putter. 34". Yamada Grip. Picked this up locally as well. I used it for 1 round and doesn't seem to have much more use than that. Pretty much mint! Awesome Japanese Milled putter! Asking SOLD

Wilson Staff FG Tour PMP Wedges. 50/56/60 degrees. 50 has the standard grind, 56/60 have the Tour Grinds. Dynamic Gold ONYX S400 Shafts installed. 1/2" and 1 degree upright. Midsized MCC+4 grips. I bought these off eBay just to try out and they feel and perform great, but decided to go with a 52/58 setup for myself. They were used when I got them and I used them for 1 round and some practice time. Still in great shape only a couple marks from normal use. I will only sell these as a set. Asking TRADED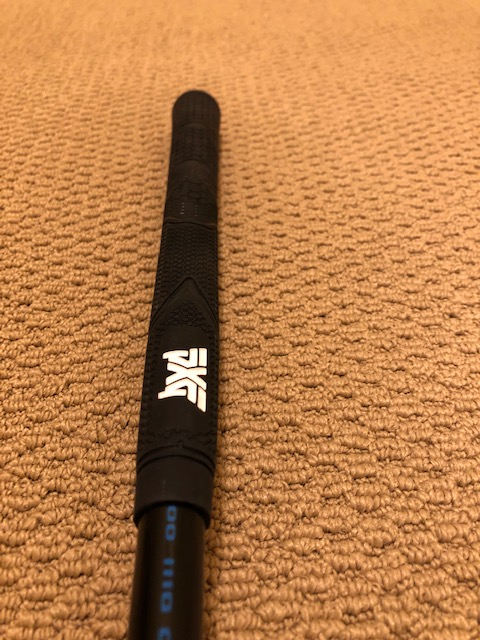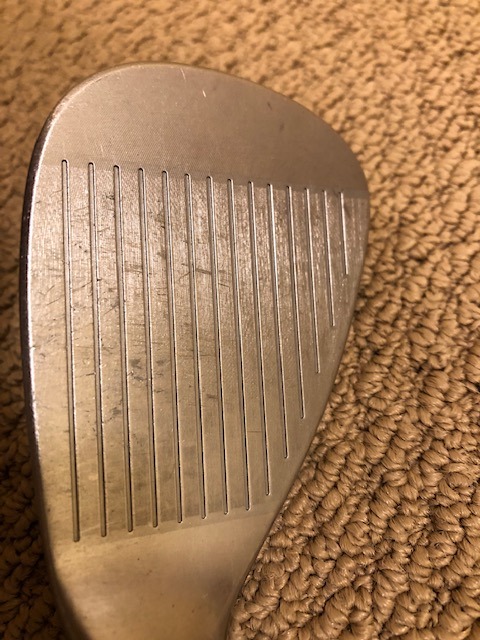 Pinned 5/5
Post edited by Numb on
This discussion has been closed.