Tiger: "LA is better than NY in sports"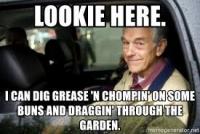 NoodleSalad
Posted:&nbsp
WRX Points:&nbsp99
Members
Posts: 189
Fairways
The full comment in response to a question about Joe LaCava:
We're very competitive. I believe and still will always believe that LA is better than New York in sports, and we certainly have that disagreement probably every other hole, and we have a good time about it.
What an odd thing to disagree about at all, never mind on "every other hole."
Leave a Comment