PRICE DROPS!!! x-stiff shafts - Tensei Pro Orange 70TX, Atmos Black 8TX, HC EF Black
jkim27
SF Bay Area
Members
Posted:&nbsp
WRX Points:&nbsp62
Handicap:&nbsp7.8
Posts: 134
Fairways
Getting rid of my failed driver and 3 wood shaft experiments. Not looking for trades at this time and all prices include USPS shipping. MAKE SOME OFFERS!
Tensei PO 70TX - hair over 43" grip to tip. Played 45" in my Rogue. Tipped 1/2". Had the grip and tip removed by PGATSS. Asking

$250

$240
Fujikura Atmos Black 8TX - just under 42.25" grip to tip. No tipping. Golfpride z-grip full cord. 1 time pull out of a Rogue 3-wood and a bit of the paint came off the tip, depending on what you put it into you might not even see the paint chip. See pics for condition. Asking

$170

$150
HC Even Flow Black 6.5 75g - 42.25" grip to tip. Unknown tipping but from tip to bottom of EF daimond is 23". Midsize cp2 grip and Ping tip. Asking

$140

$120
HZRDUS Black 6.5 75g. 44.5" grip to tip. Tipped 1" with Callaway tip. Lamkin UTX grip. Asking $OLD
HZRDUS Yellow 6.5 76g. 44.25" grip to tip. No tipping with Callaway tip. Stock Callaway multi-compound grip. Asking $75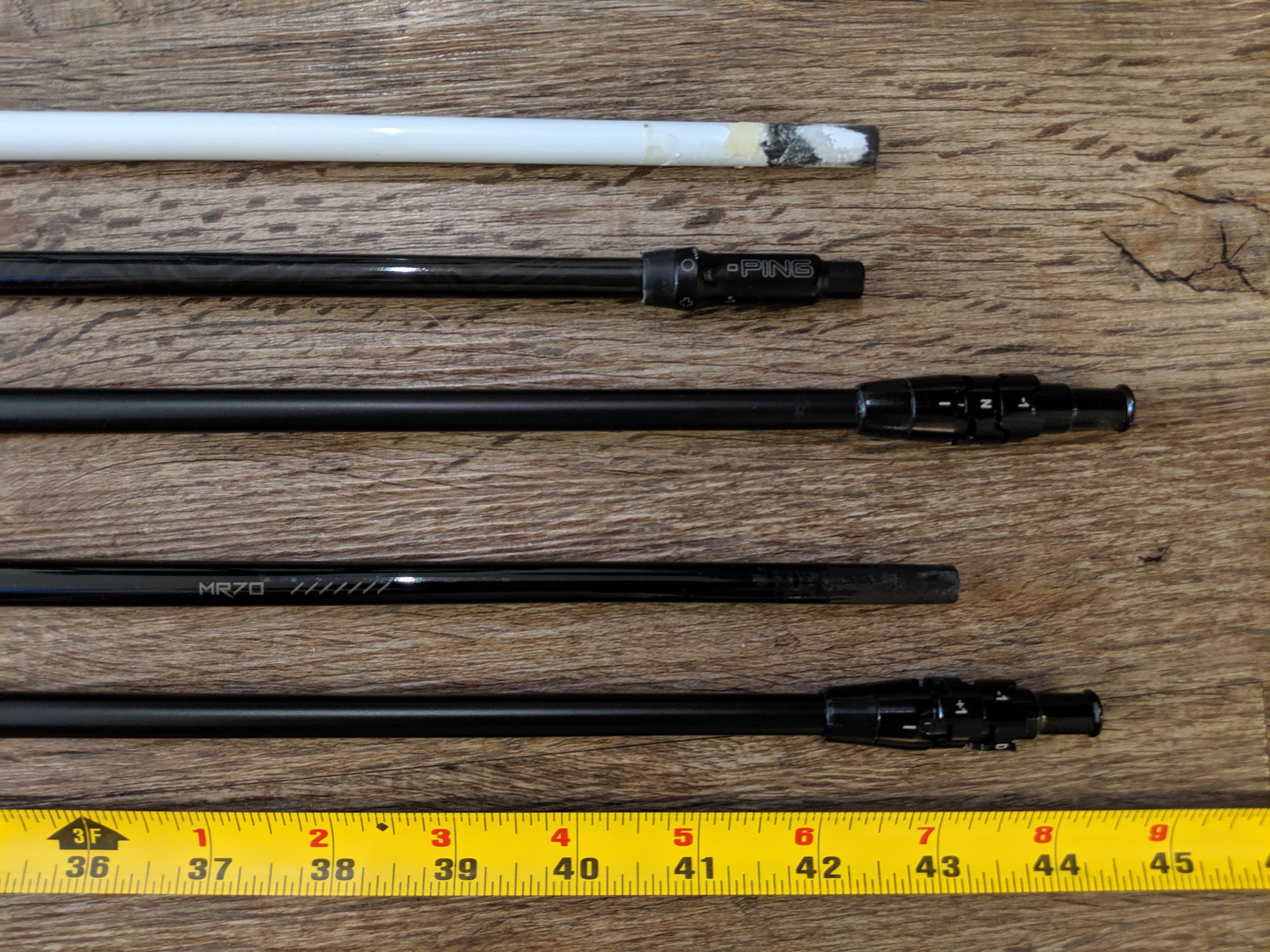 Pinned 5/15
Post edited by jkim27 on
This discussion has been closed.