Best Colorful options for Golf Shoes?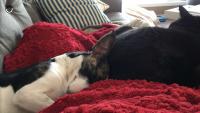 cmagnusson
Posted:&nbsp
WRX Points:&nbsp179
Handicap:&nbsp14
Members
Posts: 572
Golden Tee
I'm not super picky about comfort, I'm blessed with feet that DGAF about what I put them in.
What I am super picky about is looks. I prefer a bright, vibrant shoe, something that is becoming harder and harder to find. I'm still rocking my now 4 year old pair of Nike Lunar Mont Royals, as seen below. Finding comparable options to upgrade to, especially in spikeless, now that they're starting to get a little worse for wear is proving more of a challenge than I thought it would be.
Assault my eyes, WRX, and find me some spike-free kicks that will make all the 70 year olds at my club shake their heads in derision.
(Also, the one brand I do in fact hate is FJ, so in before someone tells me to go custom on some MyJoys)
Cobra BioCell+ 8.5*D, Aldila RIP'D NV 65TX at 44.75"
Titleist 917F2 16.5*, Diamana Blueboard 73X
Taylormade PSI Tour 3 iron, DG Pro X100
Taylormade RBladez 5i-PW, Stiff
Taylormade RSI2 AW 50*
Cobra Trusty Rusty 53*, 59*, DG S200
Odyssey White Hot OG #1 Arm-lock conversion at 7*, 42"
Leave a Comment