PRICE DROPS! Got Fitted...Had 2nd Baby...Now medical bills...G25 and TM TP MB Iron Sets Inside!
mchamden1
Posted:&nbsp
WRX Points:&nbsp90
Members
Posts: 498
Greens
Would like to send this all out on Friday, so make me an offer!
I really did do an iron fitting, and had 2nd kid! So committing to one set and buying diapers with the rest. Prices include CONUS shipping. Trades are doubtful, but worst I can do is say no. Feel free to ask any questions!
Ping G25 4-U, Blue dot (0.75in upright) KBS Tour Stiff, Pure Pro grips with an extra layer of tape. U was purchased separately and has a different serial number. Won't win any beauty contests, but **** do they get the job done. Used multiple seasons and shows typical Ping wear, but these things are tanks. Ding on leading edge of 6i. I had Game Golf tags glued on, so the grip caps are kinda messed up, but won't effect play. NOW $280 shipped
Adams Idea Pro A12 Forged 4-LW, KBS tour stiff (SW and LW have Tour 90), GP standard wrap grips. Great, underappreciated irons by Adams, forged goodness with a little extra forgiveness. Usual forged/black head wear, no browning. The SW and LW are pretty rare, I looked for these a long time and haven't seen another set. I noticed the ferrule of the SW is a little loose, but a quick fix with a little glue. I'll include two extra grips purchased from Golfworks. Let's go with $SOLD
Taylormade Tour Preferred 2012 MB, R300 shafts, stock grips probably should be replaced soon. I can't hit the Adams anymore, so I don't know why the **** I thought I could hit these. Usual forged wear, no browning. NOW $175 shipped
Seamus hybrid cover, very good condition $SOLD
Seamus fairway cover, very good condition $SOLD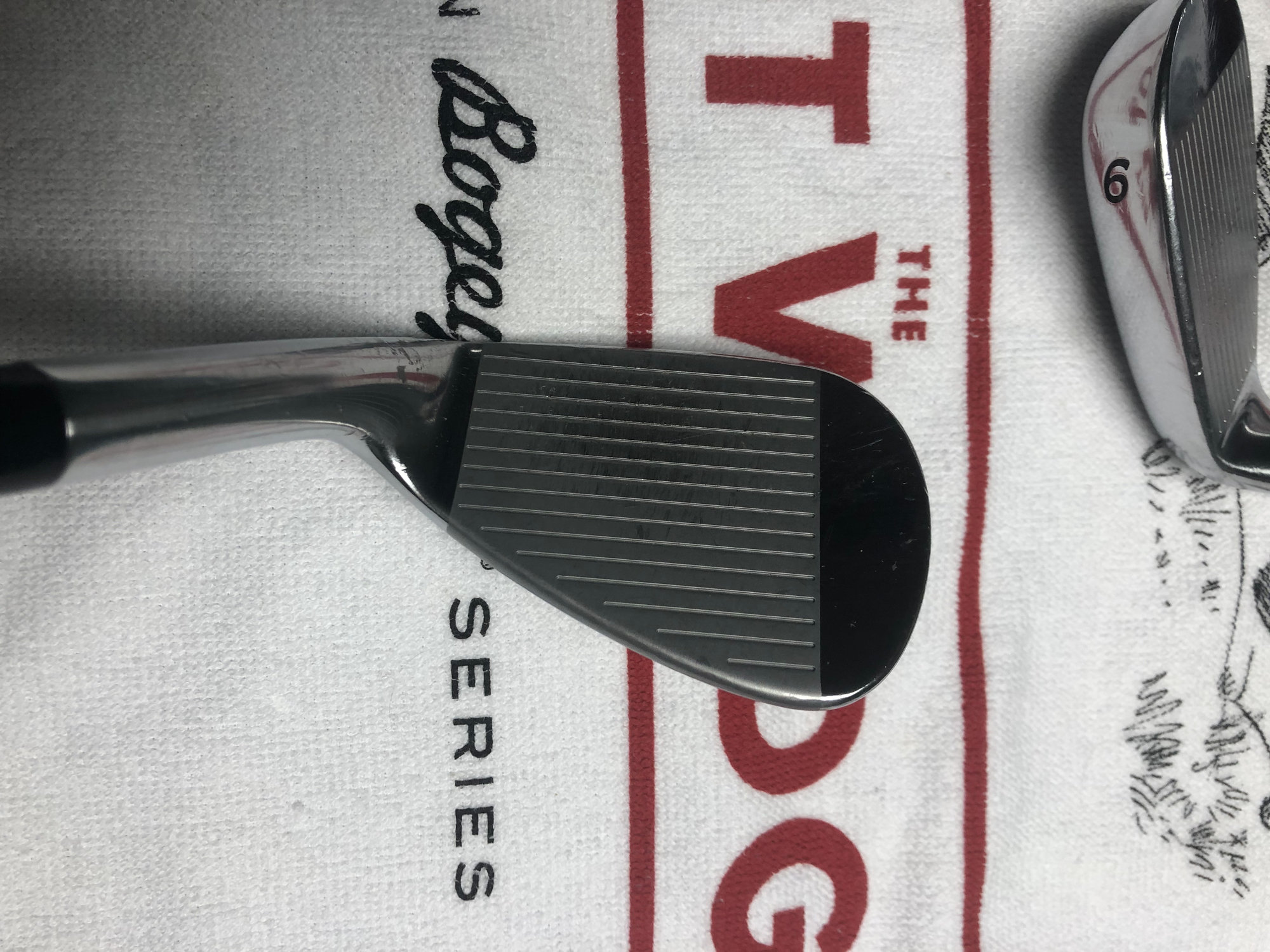 Post edited by mchamden1 on
TM M1 2017 8.5* // HZRDUS Yellow 6.5
Cobra F8+ 14.5* // Aldila NV 2KXV Green 75 S
Ping G25 Hybrid 20* // TFC 189F S
Srixon 745 5-PW // KBS Tour-V S
SM7 50* 56* 60* // S400
Black Lab BL-1 // Mid Slim 2.0
This discussion has been closed.