Little Bit of Everything
Jokes
Members
Posts: 154
✭✭✭
About Me:
Currently I am a +1.6 handicap and looking to improve. As of now I am just about average with everything I do including putting, short game, irons, and driving. Specifically in irons and driving I hit about 8 or 9 out of 10 shots good and where I intend them to go. The thing that is killing my game right now are those other 1-2 shots because they are so offline or poor that it basically costs me a stroke right away. I want to try to figure out why these inconsistencies happen and how to fix them. Moving forward I want to play in some tourneys around the state and local area however I don't see this being a possibility if I don't figure out these kinks.
My Swing:
I am looking at areas of suggestion for all parts of my swing because I know it is far from perfect. The main things I would like to improve on include posture and how high my hands are coming into the ball (shallowing it out more). Posture wise something just looks off to me but I am not sure what it is. Besides this any tips regarding my swing and tips to improve are great and I thank you ahead of time.
Here is a swing with a 7 iron. I would like to keep this thread going and filled with swing changes. If there are any other angles that might be beneficial or of help just let me know and I will post them.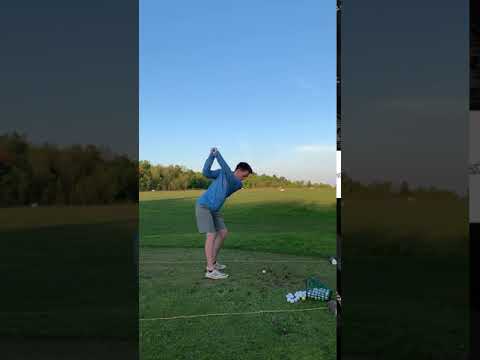 Titleist TS3 8.5 | Tensei Orange 70TX
Ping G410 LST 15 | AD-DI 8X
Titleist 718 T-MB 3 Iron | Dynamic Gold 120X
Ping Blueprint 4-PW | Dynamic Gold 120X
Vokey SM7 52F, 56M, & 60L | Dynamic Gold X100
Scotty Cameron Concept 2 Super Rat
Leave a Comment