Miura CB-1008 4-P DG Tour Issue S400 New Build $775 Shipped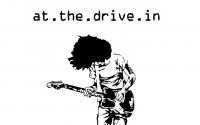 ConstantineJr79
M Constantine
WI
Members
Posted:&nbsp
WRX Points:&nbsp167
Handicap:&nbspBeing Married
Posts: 1,085
Platinum Tees
As always price includes USPS Priority CONUS only. I always ship the same or next business day unless I'm out of town which I will be Thursday - Saturday this week.
For sale is a custom spec set of Miura CB-1008 irons that consists of 4-PW with Tour Issue Dynamic Gold S400 Shafts and Golf Pride MCC Standard Grips. The shafts and grips are brand new and are not pulls. These were just built superbly for me by a fellow WRXer who does phenomenal work. The iron heads have seen very little use and are extremely clean. Pictures show the club heads before installation and the 6 iron shows the head after installation as well as the grips after installation. I will take a full pic of the entire set later tonight (6/12) and update the listing.
If these go today I'll throw in some nice soft iron head covers for all the irons and include an Adams Super LS 19 hybrid with Fubuki Stiff shaft. These irons didn't fit my eye as I thought they would so the search continues.
Not looking for any Putters, Hybrids, Woods, Balls, or Clothing for trades. Iron sets maybe. But they better be **** good.
Looking for a quick sale here at $775 shipped.
The specs are as follows:
4- 38.50" and 23* and 59.5*
5- 38.00" and 26* and 60.0*
6- 37.50" and 30* and 60.5*
7- 37.00" and 34* and 61.0*
8 - 36.75" and 38* and 61.5*
9- 36.50" and 42* and 62.0*
P- 36.50" and 46* and 62.5*
Titleist 917 D2 8.5 Set to C1 Diamana D+ 72
Titleist 917 F2 16.5 Set to C1 Diamana D+ 80
Titleist 917 F2 21 Set to C1 Diamana D+ 80
Titleist 718 AP2 $Taper 120
Titleist Vokey 50/54/58
Scotty Cameron 2011 Studio Select Newport 33"
Post edited by ConstantineJr79 on
Tagged:
This discussion has been closed.