MEMBERS CHOICE POLLS OPEN:
Best Grips
,
Best Golf Bags
,
Best Golf Shoes
,
Best Pushcart
,
Best Rangefinders
,
Best Umbrellas
,
Best Rain Gear
,
Best Gloves
,
Best Launch Monitor
,
Best Golf Mat
,
Best Golf Mat (putting)
,
Best Travel Bags
,
Best Custom Headcovers
,
Best Golf Polo
,
Best Golf Pants
,
Best Golf Apps
Best Hat Style
,
Best Training Aid - Full Swing
,
Best Training Aid - Short Game / Putting
,
Best Training Aid - Fitness
,
Best Bespoke Accessory Company
APPLY NOW: Bridgestone Golf Ball Testing! Get Fit Online For Your Ball!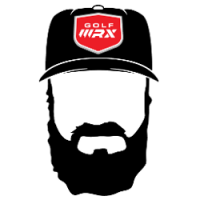 knudson81
My WITB is $100 but my swing is $.50
Marshals, Media Staffer
Posted:&nbsp
WRX Points:&nbsp363
Posts: 3,330
Marshals
We all wonder what ball we should play next while sitting at home or work and Bridgestone Golf knows our pain. They have a great new online ball fitting tool to help you figure out if you should be playing the Tour B XS TW Edition or the new e12 Speed. We are looking for 8 testers to do their online ball fitting and then test the ball they were recommended out on the course.
HOW TO APPLY
1. Go to Bridgestone Golf's Ball Selection Tool
2. Go through the Ball Selection Tool steps.
3. In a Post below paste a screenshot of the ball you were recommended.
That's it! We will pick the testers in about 2 weeks. This testing event is for members in the USA only.
Make sure to follow the TG2 podcast!Instagram + Twitter + iTunes + SoundCloud

This discussion has been closed.