MEMBERS CHOICE POLLS OPEN:
Best Irons
,
Best Wedges
,
Best Grips
,
Best Golf Bags
,
Best Golf Shoes
,
Best Pushcart
,
Best Rangefinders
,
Best Umbrellas
,
Best Rain Gear
,
Best Gloves
,
Best Launch Monitor
,
Best Golf Mat
,
Best Golf Mat (putting)
,
Best Travel Bags
,
Best Custom Headcovers
,
Best Golf Polo
,
Best Golf Pants
,
Best Golf Apps
Best Hat Style
,
Best Training Aid - Full Swing
,
Best Training Aid - Short Game / Putting
,
Best Training Aid - Fitness
,
Best Bespoke Accessory Company
My lefty bag of swag
Boydr12
Members
Posted:&nbsp
WRX Points:&nbsp165
Handicap:&nbsp2
Posts: 1,068
Platinum Tees
It's been years since I did one of these, so figured I would start a new one!
Driver: M5, 9 Degrees, HZRDUS Smoke "Hulk" 60 gram 6.0
3-Wood: M5, 15 Degrees, AD-DI 7X
Hybrid: New Apex, 19 degrees, AD-DI 85X
Irons: Apex 19 Smoke, 4-PW, KBS $-taper black 120
Wedges: My Hi Toe raw 54 and 58, KBS $-taper black 120
Putter: Spider X Blue
All clubs gripped with Z-cord midsize
Ball: Pro V1 yellow w/ initials
All in my Stitch SL1 Bag.
Thoughts:
•The M5 driver and 3-wood have been special for me. Still not 100% commutes to the hulk in the driver but it's really really good, I also have my trusty AD-GP 6X to switch in.
• Apex hybrid is the only club I'm not sold on, but there aren't really any other hybrids this year that intrigue me, may look towards a driving iron.
• The Apex irons with the $-taper shafts has been the biggest gamechanger I have ever purchased. My old irons (X-forged with PX shafts) spun wayyyy to much and launched too low. The new Apex has corrected that and then some. I'm atleast 2 clubs longer (stronger lifts I know), and launch the ball much higher.
•Loving the hi toe wedges, need to buy a 50 degree wedge to fill my huge gap, but not many lefty 50 degree options. Will probably get SM7 raw to match the raw hi toes.
Putter: Really like the spider X, had to put loads of lead tape on it to get it as heavy as I like it.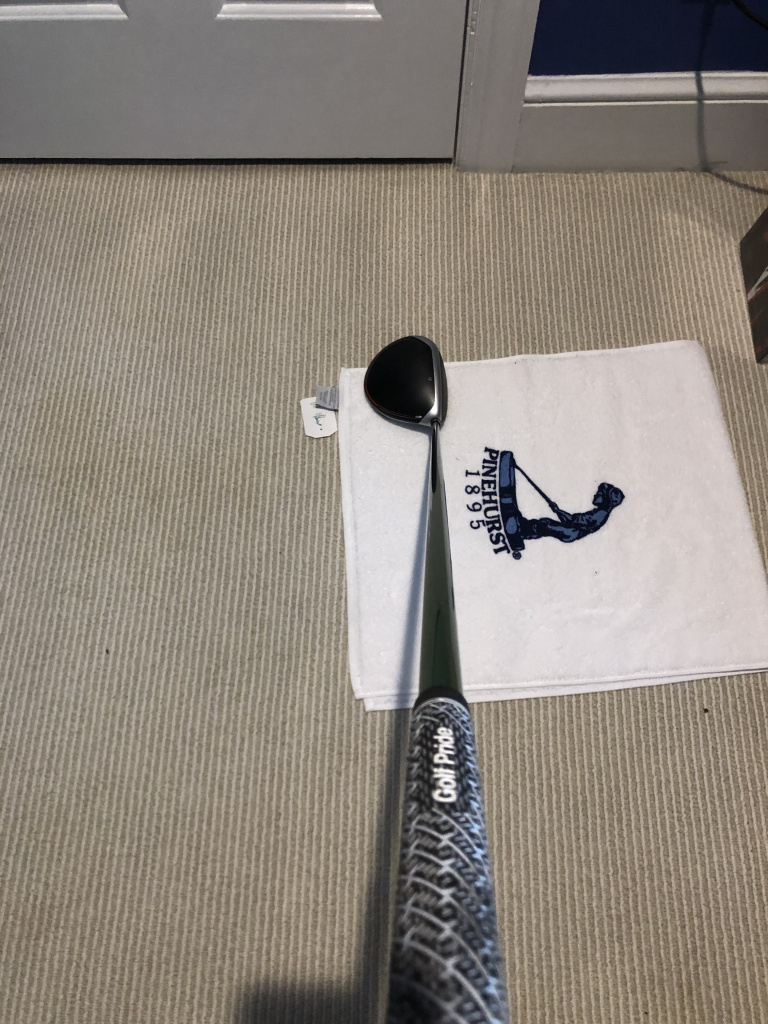 Post edited by Boydr12 on
Leave a Comment