***ATTENTION***IMPORTANT ANNOUNCEMENT***ATTENTION***IMPORTANT ANNOUNCEMENT***ATTENTION***

Update 8/14 - ***Migration work continues. Estimate Go Live to new board 8/17***

Last year, in an effort to improve the capability of our forums, we switched to new software. We expected tremendous scalability and rapid customization that would significantly improve each Member's experience across multiple devices and integrate flawlessly with social media platforms.

Unfortunately, after a significant capital expense, we have decided that the length of time and the additional cost to reach our goals make this enterprise untenable.

Thus, we have made the difficult decision to transition the forums to our original software platform. We're excited that, in the nearly two years since we began the process of our most recent switch, our original platform has been upgraded significantly, and we are confident that the reversion will not only provide the stability that we desperately needed prior to our last move but will also return to the Membership the high level of customization that made our online community so great. We have also added technical resources to the GolfWRX staff that will allow us to build custom modules and modifications that we are confident will take the forums to the next level.

We remain the world's largest online golf community, and we still hold true to our core values and mission statement as written in 2005. Bearing both of those elements in mind, being the best and offering our Members a platform that is world-class are both requirements, not options, and it is that spirit that has motivated this decision.

So, please pardon our mess over the next five days or so while we transition the forums.

A few important notes: Current content will be accessible during that time, but the forums will be READ ONLY, and you will not be able to start new threads or reply to posts. Personal Messaging is enabled but PMs sent/received from the time the board was frozen will not carry over. We know this is inconvenient, and we apologize, and we greatly appreciate GolfWRXers bearing with us through the transition.

We are very excited about starting this next chapter for GolfWRX and getting back to the high-quality Member experience we all expect as soon as possible.
Visited Carbon Putters Today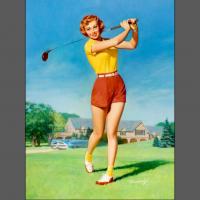 Maximilian
Members
Posted:&nbsp
WRX Points:&nbsp316
Posts: 1,512
Platinum Tees
I'm currently traveling and am right now in the Denver area and had some time to kill today. Being a putter and putting enthusiast, I wanted to take the opportunity to see if there was something related to that in the area I should check out, and decided to visit Carbon Putters. They are a small company consisting of two twin brothers and their mother. I had not made an appointment, but when I came I was friendly greeted by the brothers. They have two spaces in a business complex, one where they mill and build all the putters which was really cool to see, and another small space next door that had a putting green and tons of absolutely gorgeous putters lining the wall!
They had more models than I thought they did and they had them in different weights, with different necks and in several different incredible finishes. Their other company is The Putter Lounge, which is a re-finish business, so they do that part as good as anyone. If you custom order a putter from them, they will add whatever sight aids or engravings you wish, but most of these were very minimal, which is right up my alley. After having spent about 10 seconds in there, I knew I was bringing something home with me.
There were several putters I loved, but I finally picked out a favourite and they put me on Quintic and made some small loft and lie tweaks to it, then back to Quintic a few times back and forth before the putter was perfectly setup for me. Then they put a new grip of my choice on it.
Again, I had not booked an appointment! They never tried to push me or rush me in any way, they were just really helpful in getting the perfect putter in my hands. I can't say enough good things about my visit, I was very positively surprised. If you are ever in the Denver area, I highly recommend stopping by!
Attached are some pictures of my new Faxon inspired putter. :-)
Leave a Comment