APPLY NOW: NEW Cleveland CBX 2 Wedges! 10 Testers Needed!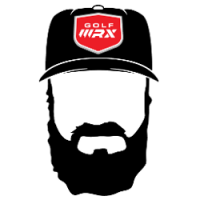 knudson81
My WITB is $100 but my swing is $.50
Marshals, Media Staffer
Posts: 3,145
mod
Cleveland Golf changed the wedge game when it released the original CBX wedge 2 years ago! Forgiving wedges that offered real spin and versatility finally were available to golfers and they were a hit. Now, Cleveland Golf is introducing the Cleveland CBX 2 Wedge with enhanced Hollow Cavity design, Rotex 4 face, new sole grinds, and Gelback for vibration reduction. The new Cleveland CBX 2 wedges will give you the forgiveness you want with the precision shot making you can't play without.
Cleveland Golf and GolfWRX are looking for 10 members to test the new Cleveland CBX 2 wedges. We want you to put a Cleveland CBX 2 wedge of your choice in play and report back to the community with your review. If you're interested, see the instructions below to apply for your chance to test the all new Cleveland CBX 2 Wedge!
TO APPLY
In a post below, please provide the following info:
​City, State:
Handicap:
What wedge loft?
Current wedges?
Current iron set?
Do you agree to be part of a GolfWRX member review thread for Cleveland CBX 2 wedges and add you review, photos, stories and updates?
Testers will be chosen in 1-2 weeks! This testing event is only available to members in the United States.
Make sure to follow Two Guys Talking Golf!Instagram + Twitter + iTunes + SoundCloud

Post edited by knudson81 on
This discussion has been closed.