***ATTENTION***IMPORTANT ANNOUNCEMENT***ATTENTION***IMPORTANT ANNOUNCEMENT***ATTENTION***

Update 8/14 - ***Migration work continues. Estimate Go Live to new board 8/17***

Last year, in an effort to improve the capability of our forums, we switched to new software. We expected tremendous scalability and rapid customization that would significantly improve each Member's experience across multiple devices and integrate flawlessly with social media platforms.

Unfortunately, after a significant capital expense, we have decided that the length of time and the additional cost to reach our goals make this enterprise untenable.

Thus, we have made the difficult decision to transition the forums to our original software platform. We're excited that, in the nearly two years since we began the process of our most recent switch, our original platform has been upgraded significantly, and we are confident that the reversion will not only provide the stability that we desperately needed prior to our last move but will also return to the Membership the high level of customization that made our online community so great. We have also added technical resources to the GolfWRX staff that will allow us to build custom modules and modifications that we are confident will take the forums to the next level.

We remain the world's largest online golf community, and we still hold true to our core values and mission statement as written in 2005. Bearing both of those elements in mind, being the best and offering our Members a platform that is world-class are both requirements, not options, and it is that spirit that has motivated this decision.

So, please pardon our mess over the next five days or so while we transition the forums.

A few important notes: Current content will be accessible during that time, but the forums will be READ ONLY, and you will not be able to start new threads or reply to posts. Personal Messaging is enabled but PMs sent/received from the time the board was frozen will not carry over. We know this is inconvenient, and we apologize, and we greatly appreciate GolfWRXers bearing with us through the transition.

We are very excited about starting this next chapter for GolfWRX and getting back to the high-quality Member experience we all expect as soon as possible.
My 10 Year Old's Bag Is Better Than Mine And That's OK
BloctonGolf11
Members
Posted:&nbsp
WRX Points:&nbsp387
Handicap:&nbsp8
Posts: 549
Golden Tee
Earlier I did a WITB of both my bag and my son's. Since then his bag has seen a 100% overhaul while mine has stayed the same so it seemed logical to give him his own thread. A little background, he is verging on 10 years old in his third year of playing golf. He plays local and statewide tournaments and PGA Jr. League and has improved tremendously over this year. As he has grown we were faced with a conundrum of whether to put him in another set of mixed adult head/junior shaft driver, fairway, or hybrid and junior irons or make the leap to modified adult clubs. With his size (60") and swing speed (70 MPH average) we decided, after a lot of discussion, to go ahead and make the move and what you see is the fruit of our labor and research. Each club was chosen with a lot of thought and research and has been spec'd out to 60" height. I can tell you that this has been more rewarding than anything I have ever done with my own clubs.


Driver
Callaway XR16 13.5 coupled to a Project X 4.0 Women's Flex
He had the Callaway head previously and controls it well and gets decent distance so we kept it from his old set and moved up the shaft.


Fairway
Cobra King F6 3/4 coupled to Matrix Red Tie 55Q4 Women's Flex
Previously he had a BioCell 3/4 Fairway head and really trusted it so we wanted to stay in the same vicinity so simply went with the update. So far this has been an amazing club for him once he figured it out.


Hyrbid
Cobra King F6 4/5 coupled to Matrix Red Tie 55Q4 Women's Flex
Same as the fairway as he was previously in a BioCell hybrid.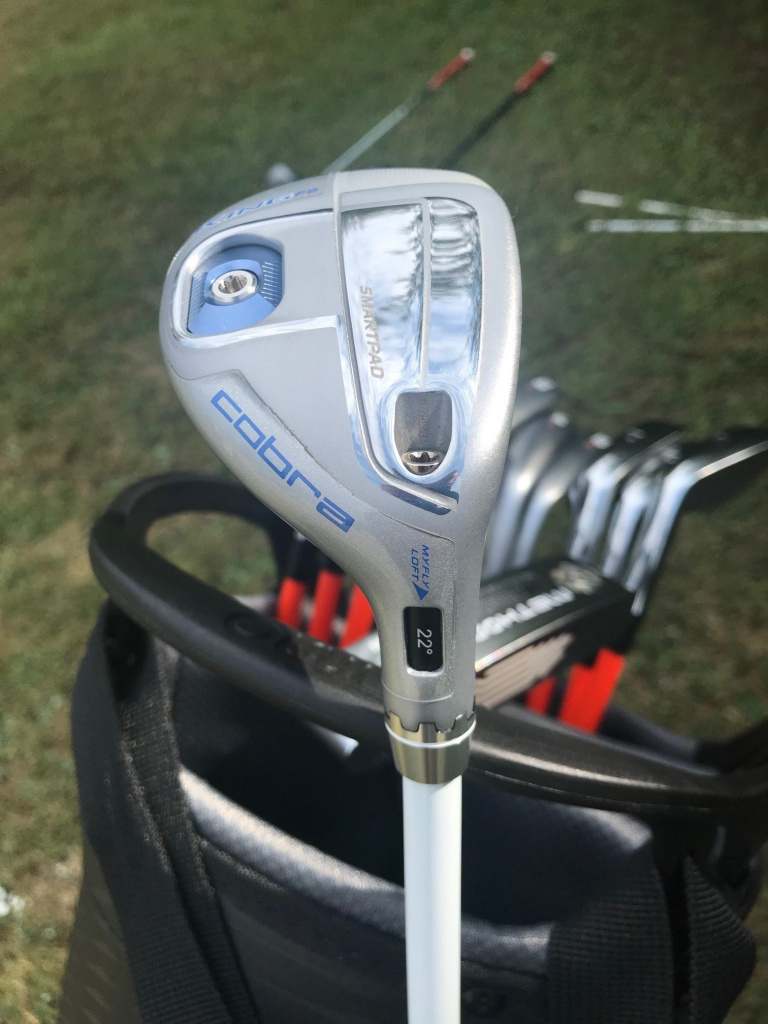 Irons
Cobra Amp Forged 5-PW coupled to MFS 58+ Senior Flex
This is where things get really interesting. Irons were always going to be the most interesting decision in this bag and these happened to fall in my lap from a fellow member here. He did a great job building these and I was very fortunate to be able to pick them up. The general consensus is you do not want your junior hitting GI irons as it gives them a false sense of feedback and I totally agree with this philosophy as he is now really learning how to hit a ball much more pure. These have taken some getting use to but he is now growing very confident with them, particularly in the scoring irons.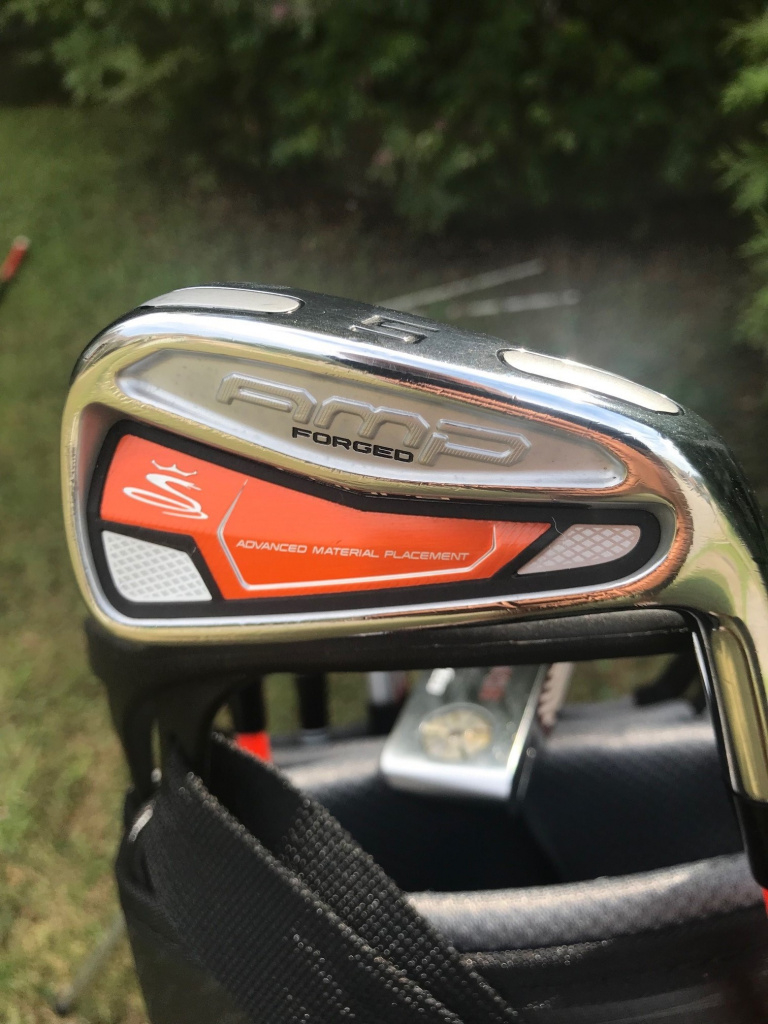 Wedges
Cleveland RTX-3 CB Wedges in 50, 54, and 58 coupled to Cleveland Golf Action Ultralite 50 Women's Flex
These wedges are just amazing. We have seen a vast improvement in his ability to hit his spots and hold a ball on the green with these and they are available for an absolute steal. Did a little paintfill work to cover up the pink accents!


Putter
Nike Method Core MC-07W Oven Prototype with Rosemark Grip
He found this in my putter stash and immediately wanted to try it. I had the shaft cut down to appropriate height and he prefers a Rosemark pebble grip over anything else. Very unique putter but he actually does better without a sightline.

Just a father and son on a journey together through golf....
Leave a Comment