APPLY NOW: Ben Hogan Golf Driver and Fairway wood Testing!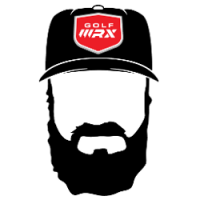 knudson81
My WITB is $100 but my swing is $.50
Marshals, Media Staffer
Posted:&nbsp
WRX Points:&nbsp334
Posts: 3,305
Marshals

Ben Hogan Golf released the exciting GS53 driver and fairway woods earlier this year and now we are looking for 4 members to review them! Each tester will get a GS53 driver and a GS53 fairway wood of their choice to review. Testers will be required to post their review, along with photos, in a ongoing thread. I know we are all excited to hear how these play!
GS53 Driver: The GS53 Driver is designed to deliver all the distance and accuracy allowed by golf's governing bodies, forged and crafted in titanium for precision and performance. We used the most advanced, proven materials and technologies to develop one of the best-looking and best-performing modern drivers available.
GS53 Fairway: Engineered to provide incredible, dependable accuracy first and foremost. The GS53 fairway woods were designed to keep you in play off the tee, or get you to the right place on any hole, from any given situation.
How to Apply
Go to the Ben Hogan Golf website and in a post below answer the following questions.
1. Where are you located (City, State - US Only Please)?
2. Handicap:
3. Current Driver:
4. What driver/fairway specs would you like to test (RH only and stock shaft offerings):
5. If selected, do you agree to participate in an ongoing review thread? We require you provide hi-res, quality photos, and provide a review of the clubs?
That's it, make sure to apply now!
Make sure to follow the TG2 podcast!Instagram + Twitter + iTunes + SoundCloud

Post edited by knudson81 on
This discussion has been closed.