Ping i500's 8, 9, PW with Steelfiber 110 and TaylorMade M2 16.5* 3 wood with Aldila Green Mamba 80TX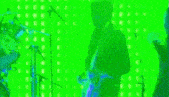 kcsf
Santa Fe, NM
Members
Posts: 1,137
✭✭✭✭✭✭
Hello, time to let some items go. I had over 40 positive trades prior, 0 negative, so you can buy with confidence. Prices include priority shipping to ConUS, Canada and Hawaii will be extra. No trades at this time unless it's a new Ping cart bag. I could possibly be charmed by a Bettinardi as well, without a plumbers neck.
Ping i500's in 8-PW with Steelfiber 110cw's in stiff flex. I've played these for about 70 rounds and the only reason I'm selling is that the Blueprints have displaced them. Red dot (1* flat), stiff flex, Tour Velvets are showing some wear and have ~50% life left. Swing weight from Ping was D0. PW is 36.5" from grip to middle of sole, 9 is 37", 8 is 37.5". $300
**PW has a blemish on the lower toe as shown in an additional pic. A layer of steel flaked off around 20 rounds in and I sanded around it to blend. I spoke with Ping who was more than happy to replace if I sent the club in. As it didn't really affect anything, I choose to play as-is. Full disclosure.
TaylorMade M2 3 wood. This club is an absolute rocket, but I'm moving on to a hybrid setup, my gapping has changed and this 3W is just sitting around. Condition reflects one year of use. There is one top mark provided by a friend a week after purchase. Isn't that always the case...otherwise in great shape. Head ordered from TM, shaft purchased from TollBros on here.
I will split if I have a buyer for both. Plays at 44" measured from tip of grip to middle of face,
$150 shipped to ConUS for entire club. Paypal only.
$100 for head only.
$75 for shaft only.
Anyone offering to gift funds will be ignored.
TM M3 Copper Mamba 70TX
G410 Hybrid 3
Ping i500 5-7
Ping Blueprints 8-PW
Ping Glide 2.0 50* & 56* wedges
O-Works #7s red