MEMBERS CHOICE POLLS OPEN:
Best Irons
,
Best Wedges
,
Best Grips
,
Best Golf Bags
,
Best Golf Shoes
,
Best Pushcart
,
Best Rangefinders
,
Best Umbrellas
,
Best Rain Gear
,
Best Gloves
,
Best Launch Monitor
,
Best Golf Mat
,
Best Golf Mat (putting)
,
Best Travel Bags
,
Best Custom Headcovers
,
Best Golf Polo
,
Best Golf Pants
,
Best Golf Apps
Best Hat Style
,
Best Training Aid - Full Swing
,
Best Training Aid - Short Game / Putting
,
Best Training Aid - Fitness
,
Best Bespoke Accessory Company
Ping i500's 8, 9, PW with Steelfiber 110 and TaylorMade M2 16.5* 3 wood with Aldila Green Mamba 80TX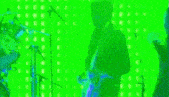 kcsf
Santa Fe, NM
Members
Posted:&nbsp
WRX Points:&nbsp328
Handicap:&nbsp5
Posts: 1,278
Platinum Tees
Hello, time to let some items go. I had over 40 positive trades prior, 0 negative, so you can buy with confidence. Prices include priority shipping to ConUS, Canada and Hawaii will be extra. No trades at this time unless it's a new Ping cart bag. I could possibly be charmed by a Bettinardi as well, without a plumbers neck.
Ping i500's in 8-PW with Steelfiber 110cw's in stiff flex. I've played these for about 70 rounds and the only reason I'm selling is that the Blueprints have displaced them. Red dot (1* flat), stiff flex, Tour Velvets are showing some wear and have ~50% life left. Swing weight from Ping was D0. PW is 36.5" from grip to middle of sole, 9 is 37", 8 is 37.5". $300
**PW has a blemish on the lower toe as shown in an additional pic. A layer of steel flaked off around 20 rounds in and I sanded around it to blend. I spoke with Ping who was more than happy to replace if I sent the club in. As it didn't really affect anything, I choose to play as-is. Full disclosure.
TaylorMade M2 3 wood. This club is an absolute rocket, but I'm moving on to a hybrid setup, my gapping has changed and this 3W is just sitting around. Condition reflects one year of use. There is one top mark provided by a friend a week after purchase. Isn't that always the case...otherwise in great shape. Head ordered from TM, shaft purchased from TollBros on here.
Plays at 44" measured from tip of grip to middle of face,
Shipped to ConUS. Paypal only.
$100 for head only.
Shaft sold.
Anyone offering to gift funds will be ignored.
Cally Maverik Rogue White 130
G410 Hybrid 19*
G400 Hybrid 22*
Miura CB-1008 5-7
Miura MB-001 8-PW
Cally MD5 Jaws 50* & 54* raw
Ping Tess JAS ti blade putter
Post edited by kcsf on
This discussion has been closed.