LTS Oban Driver Shafts
jdvela55
Sin City, NV
Members
Posts: 554
✭✭✭✭✭
Oban Devotion 05 flex w/old Ping adapter (X Flex)
Not sure on tipping, it has no grip and total shaft length w/ the adapter is close to 44". Selling for $115 shipped and $120 shipped east of the Rockies.
Oban Kiyoshi White 05 Flex w/TM adapter (X Flex)
Not sure on tipping but definitely butt trimmed. No grip on this one either. Total shaft length w/ adapter is 43.5". Plays close to 45" with head on. Selling for $130 shipped and $135 shipped east of the Rockies. Mark in bottom picture is just from a piece of tape. I will clean it off.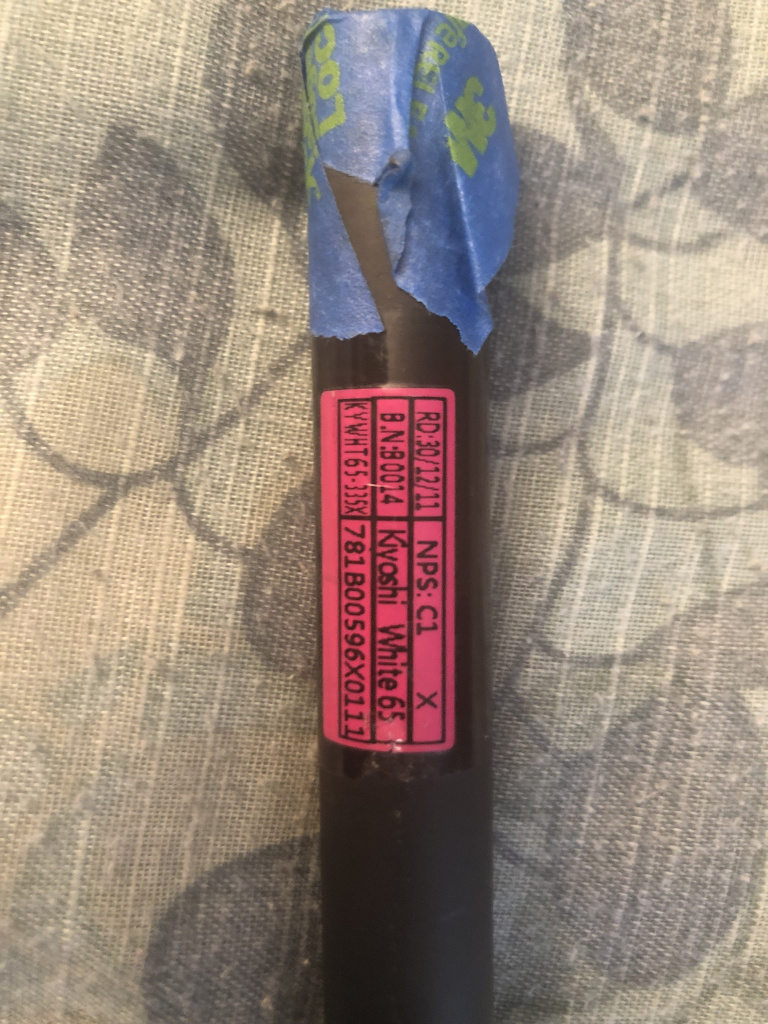 FORMERLY KNOWN AS AZTEC575

TM R1 w/ Oban Devotion
Callaway Xhot 3 deep Oban Revenge
Ping G25 5w Oban Kiyoshi
Callaway Apex 5 - PW w/ KBS V Steel
Odyssey Stroke Lab #2
Callaway MD 2 50*, 54*, and 58* wedges

This discussion has been closed.